Your Guide to Family Caravanning UK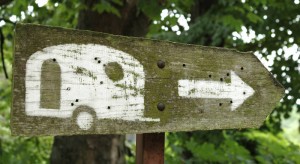 Our tips on the pitfalls (and pratfalls) of taking a family trip in a caravan
There's nothing quite like a family holiday. The tears, the inevitable forgotten essentials, the arguments over who sits where in the car, the damp days spent watching the rain, chips and feeding the seagulls at the beach, hours and hours lost spending boardgames and cardgames which you never before found remotely interesting, the postcards to the grandparents, the bittersweet taste of going home.
Your Guide to Family Caravanning
Country side camping or Beach holidaying in the UK is a delightful cocktail of many surprises and damp disappointments – and for thousands of us we wouldn't change a thing. Now, throw in one of the UK's most loved holiday vehicles – the caravan – and you'll have a family trip to remember.
3 Key Tips to Keep it Civil and Memorable for all the Right Reasons:
The Journey
Map reading, traffic jams and car entertainment. Do not leave this to the last minute. The two most immediate and often indelible scars on an otherwise wonderful family caravan holiday can be the six hours spent on the M6 trying to get to your destination. Bank holidays are peak times; if this is your holiday date too – plan ahead! Take the afternoon off work (or the day) and leave at lunchtime. Plan your route with Michelin or AA and make sure you know in advance what off-motorway diversions you might want to take should the traffic look bad. Make sure that caravan is cleaned rigged and ready to go the night before – and stock up on music, jokes, snacks and bright ideas for I-Spy to keep the entertainment alive.
Picking the Right Beachside Location
It can often be a little cheaper to choose a caravan park slightly inland, but for the majority of us, having driven a long time to get to our destination, we don't want to spend the rest of the holiday in the car. The coast of Wales has some gloriously impressive caravan parks overlooking the sea, and within easy walking distances of towns and pubs.
Food
Now, cooking in caravans in great fun, delicious and a real way to save money. However, make sure that you have one big celebration dinner in your holiday – whether that's a restaurant-style meal in the confines of the caravan, or a trip to the local pub for a hearty plate of fish and chips.

Edited By: CampTrip.com