Campsite Catering: Keeping Healthy With Campfire Cooking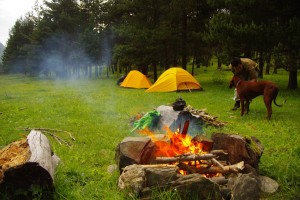 Who says campsite food has to be unhealthy? While most of us associate campfire food with roasted marshmallows and tasty sausages, it's possible to stick to strict diets and healthy eating habits even when you're in the wilderness.
Figuring out what to pack for a camping trip is always a challenge, particularly if you're planning to cook your own meals. It's easy to rely on instant noodles and sausages, but the basics of campsite cuisine can become boring quickly.
What's more, they're not exactly the healthiest of foods. For this quick guide, we spoke to Gareth O'Rourke from Pure Leisure Group to learn more about the best healthy food options to take camping.
Breakfast: Grains, Fresh Fruit and Eggs
Instead of eating calorically dense energy bars for breakfast (many of which are mostly sugar) why not cook a delicious campsite omelette? Pack some eggs and fresh vegetables and cook the perfect omelette at your campsite.
If you like some carbohydrates with your breakfast, you have a wide variety of choices. Bring some quick-cooking oats and prepare porridge while you wait for your eggs to cook, or pack some muesli for a delicious continental breakfast.
Bringing a cooler? Pack some containers of fresh yoghurt for the ultimate tasty breakfast. Fresh fruit is easy to store and ideal for adding flavour to muesli and porridge during your campsite breakfast.
Lunch: Salads, Hard Boiled Eggs and Lunch Meat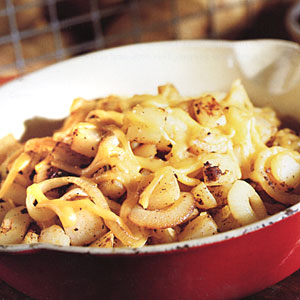 Does your campsite have its own BBQ area? If so, you can avoid the queues that develop in the evening by cooking your sausages and meats at lunch. This way, you'll have tasty food ready to serve on walks and other day trips.
Pack some salads in your cooler and bring them out at lunchtime. Bring several different dressings and you'll have a unique and tasty lunch ready on each day of your trip.
Other great options include hard boiled eggs, which you can boil using a portable stove and cooking pot. Hard boiled eggs are a great addition to sandwiches, as well as common campsite breakfast dishes.
Dinner: BBQ, Fresh Salads and Pita Pizzas
Who says campsite dinners have to be boring? Go with a classic and enjoy a BBQ at your campsite, complete with sausages, tasty steaks and chicken skewers. If you're searching for a healthy food option, try something leaner such as grilled chicken or turkey.
Even traditionally unhealthy dishes can become healthy with the right combination of ingredients. Bring some pita breads to grill on the BBQ and cook pita pizzas with some cheese and fresh vegetables.
Dinner is a great time to finish off salads you prepared at lunch. Fresh vegetables will last for several days inside your cooler, making them a great all-purpose meal choice for camping trips.
Make your next camping trip a healthy one
Going camping doesn't mean sacrificing your health and fitness. Enjoy the classic campsite meals and some of the UK's best scenic walks as you stay in Lake District camping pods from PureLeisureGroup.com.