Camping Tents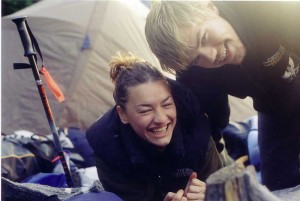 I can not think of anything more useful when camping than a tent. The camping tent is probably the most iconic item of camping. Without the camping tent you would be cold, wet, sun burned, exposed to danger and all around miserable. The tent is your home for the time you go camping, so just as you are careful when buying a house, be careful when buying a tent. Make sure you get a tent that is right for you and your family. Whether you are car tenting, backpacking, bike tenting or winter camping there is a tent especially for you. You might be thinking, well, isn't a tent just a form of shelter? How different could each one be? My answer to you would be: It is surprising just how differently each tent can preform in specific areas. Each tent is different and for different reasons. So, it is important to do your research before buying, to ensure you get a tent best suited to you and what you plan to do with it.
What to Consider When Choosing a Camping Tent:
Here are some tips to help you know what to look for when choosing and ultimately buying a camping tent. This will help you feel confident about what to look for when choosing a camping tent.

It's amazing how many different camping tents are out on the market today.How are you supposed to know which one is right for you? Here is a guide on all the different types of camping tents so you can make a decision on which one you think would be best suited to you and your camping needs.

I know a camping tent is essentially some fabric pulled over poles which keep it in shelter formation, but nowadays, tents offer so much more. Whether you're looking for separate rooms in your tent, cool front porches, extreme waterproofing, ultra light tents or other exciting features, there is a tent out there that will have pretty much exactly what you're looking for.
Author: Kirsten
(The CampTrip Team)