How to Eat Cheap and Healthy When Camping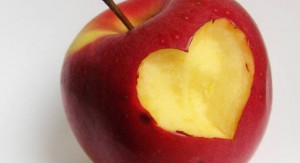 Being a city girl, I came to camping a bit later in life and at a time when good food and value for money were both extremely important to me. Chocolate obsession aside, I try to eat fairly healthy, which can be difficult when going on a camping trip. I like my calories to come with significant vitamins and delicious value for what I eat. That means fresh produce when possible, a few pre-made items, and staying far, far away from gas station convenience shops (which can really add to the expense of things as well). The same goes for my money. Like most people, I appreciate a good bang for my buck and I don't want to waste a lot of money or food when I go on my camping trips. So I'll share a few of the tricks I use to help eat cheap and healthy when camping. Make my camping meals enjoyable and affordable.
Plan Your Meals in Advance
Just a little bit of planning can turn your camping trip from a disaster (getting to the campsite late at night after getting lost on the road/in the woods is not the best time to realize you have no food!) into a truly spectacular part of your holiday. Will you bring everything you plan to eat with you? Is there a supermarket, or better yet, a local shop or farmer's market near the campsite you can plan on visiting during your trip for perishable items? What can you bring that can be used in different ways for multiple meals?
One of my camping must-haves are potatoes. They are cheap, delicious baked with chives and cheese for dinner or chopped up and made into home-fries the next morning.
What inexpensive and healthy things would be on your must-have list?
Bring Non-Perishable Items for Snacks
When I was a kid, every once in a while my mom morphed into a crazy demon-lady who snapped at the slightest provocation. Now that I'm in my thirties, I realized that what I saw as a totally unpredictable freak occurrence was actually the result of low blood-sugar. When you're camping, and going for hikes or even just hanging out in that fresh and lovely air, it's important to have some food on hand to quell the potential demon-lady. Historically people have brought trail mix and gorp. (I'm still trying to figure out what gorp is, but most camper-type people seem to have it.) You can make your own at home pre-trip, putting in the foods that you like most. A friend of mine never goes on a trip without her Cheerios/chocolate chip/raisin/cashew mixture. I prefer a more substantial approach to my snacks. I bring whole wheat crackers, peanut butter and jelly, Nutella if I'm feeling naughty, cans of tuna and small packs of mayonnaise that I've collected for camping purposes (more about condiments later). I also plan my trips in advance, so I always have a few apples, clementines, or other long-lasting fruits on hand.
The Cooler is an Indispensable Part of any Camping Trip
If you're driving you can hook yourself up with a big ol' box cooler. If you're going to be backpacking, a cooler bag is great for keeping smaller items or perhaps an ingredient or two for a special meal that evening. To save money, use reusable cooler packs, bags of homemade ice cubes, or bags of old frozen peas from home to keep your items cool. You can also get ice at a supermarket on the way to your campsite (this is one of the few exceptions I make to my rule), at gas stations or convenience stores. I've taken several cross-country camping trips so I usually top up my ice on an as-needed basis. If you have a cooler, your options for delicious camping food are endless.
Plan to Make at Least One Special Meal
It doesn't have to be complicated, especially because being out in the open will sharpen your appetite and things will taste better than usual. My specialty meal is a fairly simple one:
White fish in a white wine butter sauce
Accompanied by parsley-butter new potatoes and sauteed asparagus.
The whole meal uses 1 pot and 1 pan and consists of 6 ingredients:
White fish (tilapia if it's available)
Light white wine of your choice
Butter
Potatoes
Parsley
Asparagus
You use a little of the wine for cooking and serve the rest (chilled in the cooler) with dinner, which is instant perfect pairing of food and wine. The parsley adds freshness to the meal, the asparagus lots of nice vitamins, and the new potatoes cook pretty quickly as does the rest of the meal. Okay, so not the healthiest meal since I'm using butter in all three dishes, but we're not eating it every night. I would only cook this the first night I have the fish in my cooler, since I don't want to risk anything going off.
One-pot meals are also great for camping, chili being the stereotypical camping dish. But you could just as easily make another type of stew, a steak with red wine sauce, or grill over the campfire. You'd be surprised at how much that one special meal adds to the camping experience.
Condiments
They are, quite literally, the spice of life. I collect them in packets from places I eat in then use them instead of buying big bottles of things that might go off in the summer heat. Some favorites are mustard, mayo, ketchup, salt, pepper, sugar, soy sauce, spicy mustard, duck sauce, bbq sauce, and packs of jam. I include them in my planning and have also had some excellent results when faced with the end of the trip lunchmeat—pan fried ham in mustard with eggs and toast is a pretty nice start to your final day!
I hope these tips have been helpful and given you some inspiration for your next camping trip. I'm sure you can take these basic ideas and add to them to make your meals a memorable part of your holiday!
If you know of some additional advice or tips to eat cheap and healthy when camping we would love to hear from you. Please share your advice in the comment box below and share with us your expertise!
Author: Christine Boyle
Edited By: CampTrip.com