Useful RV Packing Tips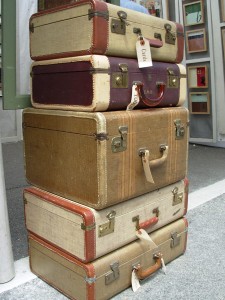 Traveling in an RV is one of the best ways to see the world. Whatever the destination, travellers find a campervan hire and take off. If the RV is packed properly, it can carry quite a lot and make a comfortable holiday.
Camping with an RV is especially useful for families. People may not have packed an RV before if it is the first time they hire a campervan in Australia or elsewhere in the world, so a few tips will help the trip go smoothly.
Several Useful RV Packing Tips:
Food Preparation
If possible, it will help a lot if the eating utensils are disposable. This means no one will have to do much dishwashing, which will reduce the work load considerably. Make sure there are enough utensils for the whole family for every meal prepared in the campervan for the duration of the holiday.
Any cooking pots and pans should be kept in the RV kitchen. Some camping sites have fire places where campers can barbecue. In this case, it is good to have some skewers along. They can also be used for roasting marshmallows over a campfire.
Non-perishable food such as coffee, oatmeal, dried soup, Kool-Ade should be kept in the kitchen. Individual servings of mustard, ketchup, sugar, salt and pepper are more useful than packing the big versions and take up less space.
Bedding and Towels
Even if travellers plan to sleep in sleeping bags, it is a good idea to have a few sets of bed linen along in case of emergencies. Towels for bathing as well as towels for the beach are both needed.
Household Items
The usual cleaning items will be necessary to keep the RV clean. It is a small space which makes it easy to clean, but also easy to get dirty. A broom and dustpan, sponge for the kitchen, a scrubber and an all-purpose cleaner as well as regular dish soap should be enough.
Find or purchase a plastic box for first aid items and other things that may be needed in an emergency. Antiseptic ointment, band aids, sunscreen, insect repellent, aspirin or other pain killer, a thermometer as well as a little emergency cash, a compass, an extra pair of prescription glasses, matches and anything else that seems useful.
Activities
There will be times when games are needed since the weather or other considerations may not allow for outside activities. Board games, playing cards and travel sized scrabble, chess, checkers and other games are available. Some RVs have entertainment systems, but it is also nice when travelling in the great outdoors to find other things to do that may not be done at home. Journaling, reading, photographing and drawing are a few activities that go well with a road trip. Some items to bring are: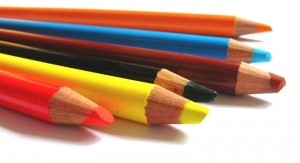 • Art supplies including paper, crayons, watercolour paints
• Adventure stories and other books
• Favourite snacks
• Camera
Packing Tips
There are tricks to packing a lot of items into a small space and still be well organised. A few packing tips are:
• Put items that are used at the same time in large plastic bags or containers. For example, all the dining utensils should be in the same container. Different types of snacks should be together in one container.
• Fill shelves and storage spaces as neatly as possible. This will allow for more items to be included.
• Mesh pocket bags are useful for small items that are used often.
• After taking one trip in an RV, make a list of items packed and items not packed but which should have been. This will help make the next trip much easier.
Author: Matt Milstead
Edited By: CampTrip.com