Guide to RVing: Camping After Retirement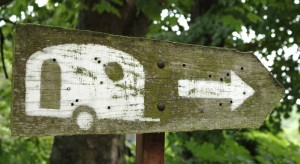 When we retired on Canada's west coast and we were looking at inexpensive vacation ideas, my son mentioned tent trailers. My initial reaction was…. "I'm not going under canvas again at my age!"
This all changed when I finally stuck my head inside a new tent trailer unit. You could almost live full-time in one nowadays. You have a furnace, fridge, stove; running water, electricity and curtains for privacy. Tent trailers have been improved so much, and they really cater to the comforts of the older camper.
Guide to RVing with RVing Tips:
Try it before you buy your own unit. Consider renting for that first trip.
Make sure that your vehicle has the tow capacity for the unit you choose.
Get your vehicle wired for control of trailer brakes and lights.
Connect the trailer to your hitch; attach breakaway chains and the electric plug for running and brake lights.  Have someone check these before you travel.
Take the trailer to a deserted car park to practice reversing with a trailer.
Pick a local campsite for your first adventure for less stress and ease of towing.
Pre-book the site if possible; get a site with water, electricity and showers.
Reverse into your site and level the trailer in both directions.
Use wheel chocks to keep the unit in place when you disconnect the vehicle.
Wind up the pop-top to its preset height using the winch provided.
Pull out the beds, raise the canvas frames and fasten all the canvas into place.
Fit and secure the door and the outside step. Set-up the table, sink, cushions, etc.
Mount the twin burner stove and carefully connect the propane supply. We use an outside mounting for the stove to avoid cooking smells inside the unit.
Connect the electric cable to the on site pedestal, where available. Otherwise lighting will be from the 12v battery which should be used sparingly.
The fridge may run on propane, 12v or 110v; the latter is the best option.
If staying at one site for a long while, connect the water hose to the tap. For short stays we use a collapsible water container which we fill from the tap as needed.
We use a plastic washing up bowl for dishes, set-up out on the picnic table.
Avoid filling the on-board water tank. It always has to be emptied before traveling  and constantly maintained to avoid algae growth.
For convenience, we use the toilet and shower block provided at the campsite.
I hope this guide to RVing was helpful. Now sit back, enjoy a cold drink and get to know your neighbors.
Camping like this is fun, cheap and, most importantly, comfortable for senior campers.
Author: Jon Wheatley
Edited by: CampTrip.com