Camper/RV Inspections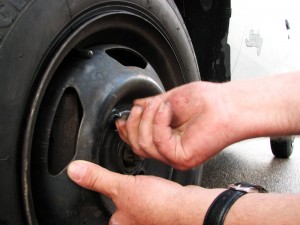 I have always loved camping and when I retired, I bought a new pull type camper and a large truck. My wife and I started out on our camping voyage and were happy as a lark. We were going out west because we live in Tennessee and were looking forward to another beautiful place. We put everything in the camper that we thought we would need for the trip.  We were planning on staying about 3 weeks on our first camping trip.
Overall Camper/RV Inspections and Preparation
I checked all the water/gas supplies and did an overall check of the camper. We had made reservations in state parks which is great because you always know you'll have a place to stay. State parks are also great because they are usually excellent and a far less expensive than commercial campgrounds.
What is That Alongside the Camper?
We were going down interstate 40 about half way to Memphis, Tennessee, when I looked out the left window. I saw a wheel and tire passing me and going into the median strip, where it fell over to rest.  Just as I thought to myself how familiar that wheel looked the car behind me honked. I stopped and noticed one of my rims was off the camper. I couldn't believe it. After all it was brand new camper! I retrieved the tire which luckily was undamaged and drove into the next town and got some new lug nuts. As I started to put the wheel back on I noticed the little sign by the wheel that read, "tighten the wheel lugs before each trip".
I now never leave on a camping trip without doing all camper/RV inspections including checking the wheel lugs. I hope this experience will help other campers, because that is what campers do. We help each other.
Read a checklist on Campervan Preparations.
Author: Hershel Butts
Edited By: CampTrip.com