Camping Trade Show Exhibits – For the Latest and Greatest Camping Gear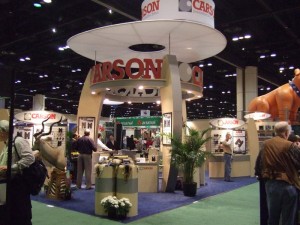 Those who said that it takes a lot of money to enjoy a vacation with your family probably haven't tried going camping. People who love to go out of their house and do some outdoor activities with family and friends should consider camping. There is always a camping experience that is meant for everybody. Those who want to be alone with nature or those who want to experience the beauty and wonders of environment can always find camping fun and relaxing.
People who have already gone camping at least once in their lifetime are already aware of the importance of having the right camping equipment or tools. Although the idea of being one with nature should require less of your daily equipment and gadgets, having those that are essential to make the camping experience fun and memorable are necessary. Amenities or tools such as a tent, sleeping bag, backpack, camping stove for cooking, flashlights, multi-purpose knife, food and water containers are some of the things campers would always consider bringing with them.
Those who want to prepare for another camping adventure or their first camping trip can find those equipment from malls and shopping centers that specialize in selling camping equipment. You will find that there are lots of equipment that you can bring with you to make your camping experience less stressful and more enjoyable.
Camping Trade Show Exhibits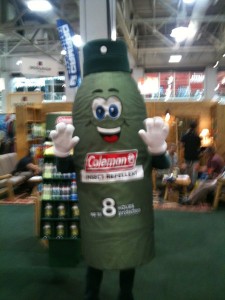 However, because of the many tools and equipment that shopping centers and shops can present in front of you, choosing the right camping tools might not be that easy. This is the reason why some seasoned campers would rather go to camping trade shows rather than flocking to shopping malls. Most of these campers believe that it is no longer fun to bring almost everything that you can find at home. Carrying everything you want to bring will slow you down and will just be very stressful.
Being in trade shows can make your camping experience better and more enjoyable since you don't have to go to different shops and stores to buy your camping equipment. These trade shows also bring with them their best priced products and the most important equipment a camper must have in his backpack. The options are also vast since you can find different companies and people selling camping tools in one place. No wonder campers find trade shows as great opportunities to find the proper tools for camping.
Trade shows are not only good for the companies and people who join in the selling. People who are visiting the shows also find these trade shows and fairs as an opportunity to buy the right things and often at cheaper prices.
Camping Trade Shows Near You
So if you are still not complete with your camping gears and tools, check out those camping trade shows near you in the UK or in North America. Do yourself a favor and save yourself from the trouble of figuring out what camping equipment to bring. You can narrow down your options to that basic and important stuff by going to trade shows.
If you are selling your camping brand or equipment why not do so at a camping exhibition? Here is a company that specializes in trade show exhibits stands you can rent/buy in the USA.
Author: Kody Carling
Edited By: CampTrip.com