Camping: Horse Flies, Cows and Cous Cous!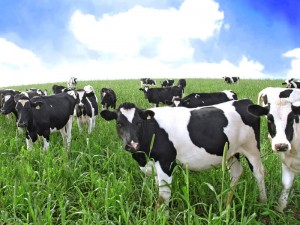 So my story begins in the beautiful surroundings of the Lake District, Cumbria, England. I had embarked on a 4 day camping expedition over the rolling hills and steep mountains of the English countryside, to complete The Duke of Edinburgh Award.
My Tips for Camping in the Lake District:
Horse Flies and Other Lovely Insects
There are a few things you should know before you go on a camping trip, wherever that trip may be. From my camping in the Lake District experience, the first aspect of camping that you should consider are those bloody insects that join you for the ride! Now, I wasn't smart about this. I returned home 4 days later with an infection. My ankles and legs had swollen to what seemed like twice their size; huge, yellow blisters protruded out of both tree trunks; and I couldn't even walk! I was rushed to hospital where I was bandaged like a mummy, put on a variety of pills and ordered to rest. I couldn't walk for four weeks; the cause of all this: horse flies, that's what!
A tip: when packing your camping equipment, ensure that you pack an appropriate amount of very strong insect repellent. If, like me, you're often attacked by the little mites, also pack antiseptic cream, bandages and possibly a net to cover yourself with at night. I ended up with t shirts wrapped around my face. Trust me, you don't want to be walking around like that.
Pack Light
Now, when I say pack an appropriate amount, I mean pack appropriate amount. If you're off on an expedition where you could be walking uphill from 8am to 6pm in the windy, wet and cold weather, you don't want to be lugging around a stupid amount of unnecessary equipment. I didn't follow this advice either, but you should. At 5″4, carrying a huge rucksack on your back does no favours for your shoulders. Well, at any height I guess it doesn't do much good, but especially when you're little! You want to make this bag as light as you possibly can. Take the bare essentials. If you're off just to camp alone then fair enough, go wild, take a guitar if you must, but otherwise you have to keep it simple.
Whilst packing my rucksack (backpack), I believed it would be a good idea to pack 3 1.5 litre bottles of water. My belief in this idea soon turned to despair. Alongside my tent, sleeping bag, food and clothes etc. I had this unnecessary amount of water. You can drink water from a moving stream or collect some from camp sites, though I would personally advise drinking from the stream! When racing alongside a 6″6 man, wearing a monster of a bag on your back and having your shoelaces undone, you will fall. It will hurt, you will look stupid and on top of this, with a great sodding bag on your back, you will not be able to get back up. The result? You will look like a turtle that's fallen on its back. The moral of the story, the lighter the better!
Cows
A light bag will also come up trumps when you're running through a field of very large cows. I know cows aren't exactly the most terrifying animal you could come across, but when there a lot of them, you don't want to stick around. They're pretty big.
Cous Cous
I will now turn my attention to food. When camping in the middle of nowhere (like camping in the Lake District), you're going to struggle to pop a meal in the microwave and put your feet up whilst electricity works its magic. Everything will be cooked on a little stove that you'll probably have to situate in the middle of a field. Foods that are a good idea: pasta, porridge and beans. Oh and let's not forget cous cous! Cous Cous is unbelievably simple and quick to prepare which makes it great when camping. For most cous cous all you need is to add a bit of boiled water and I enjoy adding some seasoning like either an xoxo chicken stock cube or your favorite seasoning from a shaker to the boiled water before adding it to the cous cous. However long it takes you to boil water is how long it will take you to prepare cous cous, it's almost too easy!
I have found that camping food is easier when most of your food/meals are  in a packets canned food is easy too but tins are heavy if you are backpacking! Foods that are a bad idea: meat, eggs and bread. I say eggs and bread because they will get squashed or smashed and we don't want that now do we? You will have to pack a pan or two and a little gas stove and everything will be cooked on here. In my experience, powdered milk is the one that you want. It can be used for oatmeal, hot chocolate, tea and coffee. These drinks will save you. Trust me.
Baby Wipes
I have saved my best tip until last: baby wipes! Use them for your face, hands, feet, armpits, bum, wherever you want! You will need them. Camping in the Lake District does tend to get wet and slightly muddy. You will be thankful you brought them along. In most camp sites, showers have definitely seen better days and, if you're like me, you might think you'd be cleaner avoiding them than getting in them, so do what I do and have a quick 'baby wipe shower'. It can be a little bit of a pain stumbling around naked in your tent, but you'll be fresh as a daisy (ish) when you crawl out. They'll also come in handy when you sink in mud. That doesn't only happen to me. I hope.
So, there you have it. As long as you don't mind rolling in the mud and dining with sheep, you'll have a lot of fun, I promise. Oh and don't forget your torch (flashlight)! Happy camping.
Author: Maria Holden
Edited By: CampTrip.com