Four Essentials When Hiking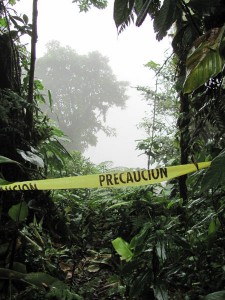 Camping is exhilarating and fun.  But keep it safe – especially if you have youngsters with you. Teach them now and they will cherish the lesson for life. Here are some essentials when hiking to help you prepare for your next hiking trip.
Essentials when Hiking:
Communication
Study the area you are camping, speak to locals if you're unfamiliar with it – get authorization if needed.  Map your route and give someone reliable a copy with your timetable. Take a GPS cell-phone but remember, wilderness signal-strength will vary.
Clothing
Use light, modern, breathable, fabrics with lots of layers and appropriate footwear with at least one change.
Camping  Kit
A good compass, especially if you're heading for the hills – disorientation is easy and can be fatal. Use a light, modern tent – easier to carry and quick and easy to erect – important if the weather turns. Modern camp cookware and pre-packed food – nutrition is essential for stamina and well-being
Caution
Stick to your route and timetable – don't wander off, if you break a leg, who will find you? If they do find you you'll feel stupid. Avoid risks – test water-depth with a stick before trying to cross it.  'Still' water may have undertows. Also remember that the water can be very cold, even in summer
Those are my four essentials when hiking! Enjoy the adventure!
Read more on Tips and Info for Hiking.
Author: Michael Reilly
Edited By: CampTrip.com