Camping Guide Books for Parents
Planning on going camping with kids? Do you want to brush up or learn how to make your camping trip with kids go as smoothly as possible? If so, here is a great list of camping guide books for parents I've found to help you make your and your kids camping experience a success!
– Jennifer Aist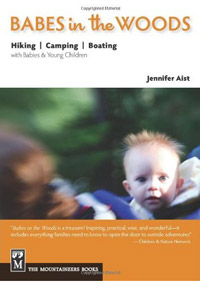 Babes in the Woods introduces outdoorsy moms and dads to the joy and vigor of taking babies and toddlers into the woods at a very early age. Well-organized chapters offer functional solutions for appropriate gear, clothing, and food, nature games to play, and tips on potty breaks and sleeping outdoors–but most importantly, Aist explores all the reasons why introducing even the youngest of children to wilderness experiences is healthy, rewarding, and fun.
"Valuable Advice and Resource for Active Parents"
Whether planning a short day hike, a car camping trip, a base camp adventure, or a backpacking excursion, Aist covers every season and climate, while confirming that babies are well-suited for the mountains, the water, and the adventures that lie beyond.
– Buck Tilton & Kristen Hostetter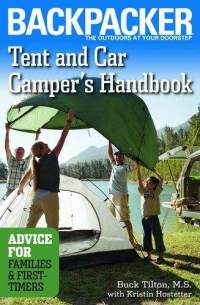 This book gives the lowdown on family car camping and tent camping—no experience necessary! Easy-to-use guide for families and first-time campers: how to do it, what to buy, best places to go, and what to do when you get there.Visual, user-friendly design provides quick-access information. Tips on keeping kids happy, healthy, and motivated during the trip plus how to engage them in the natural world.
"Delightful recommendation for those who have discovered competing books usually assume a foundation of camping knowledge"
Whether you're headed for the desert, the seashore, or the mountains, he'll help you minimize the fuss and maximize the fun—no prior camping experience needed! You'll learn about picking the best spot, setting up camp, cooking on a camp stove or campfire, enjoying family activities in and around camp, providing first aid, and more.
– Goldie Silverman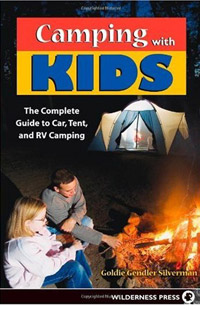 Novice and experienced campers alike will find the tips in Camping with Kids invaluable. Whether car, tent, or RV-camping, you will find everything you need to know from preparing your family for a camping trip, to setting up camp, to what to do if things should go awry. It also tells you how to step beyond car camping into backpacking, canoe touring, and other extended adventures.
– Steven Boga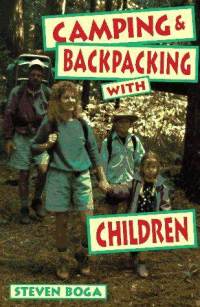 This guide to making outdoor experiences enjoyable for parents and children covers proper equipment, hiking, living in camp, coping with the weather, staying healthy, and surviving in the wild. Written with humor and loaded with information, this little book is excellent – not just for backpacking with children, but also for camping in general.
Now you, the parent, can be confident when you go camping. With these books by your side you will be ready for any situation (except for the one your kids throw at you that you couldn't possibly have planned for). Whatever misadventures come your way, always remember that it is an adventure and that's what makes camping fun! All you can do is your best and you'll have to leave the rest to chance. Have fun camping with your kids – you'll be glad you did.
Do you Know of Any Other Camping Guide Books for Parents?
We would love if you shared your camping guide books for parents suggestions in the comment box below. Thanks!
Author: Kaitlyn
(The CampTrip Team)