Campfire Stories For Kids
What is one of your favorite camping activities? Mine has got to be sitting around the campfire, and I'm sure I'm not alone on that. There is nothing better than cozening up around a blaring campfire with the ones you love while roasting hot dogs, marshmallows and sharing great stories. This campfire time is a great opportunity to talk and share with your kids. But if you want to add to the excitement why not bring in some campfire stories for kids!
– Jane Drake & Ann Love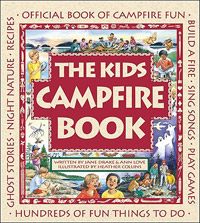 For Ages 9 and up – Whether readers are novice or experienced campers, the information presented in this in-depth exploration of camping will make their next excursions into the woods enjoyable, successful, and safe. A wide variety of pertinent topics is included: how to select the right wood for the specific type of fire that is being built; recipes for food to cook over an open fire; games to play; songs, complete with the music and lyrics, to sing; ghost stories for spine-tingling telling; helpful hints for interacting–or not–with wildlife and insects; guides to viewing the night sky; and the appropriate gear for sleeping under the stars.
"I would highly recommend this book to anyone who has children. This book has given me so many ideas that I know my son will not be bored".
Black-and-white illustrations are scattered throughout the lively, readable text. Similar in format to books in the Brown Paper Schoolbook series, this extensive guidebook will entice young readers to pack up their camping equipment, gather up their friends, and head for the nearest campground–even if it is only the backyard.
– Alvin Schwartz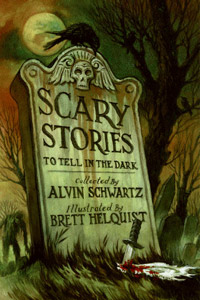 For Ages 9 and up – This book is just perfect! These 29 stories run from the funny to the downright frightening. As an added bonus, one of these 29 is actually a song (The Hearse Song), and one is an activity (The Dead Man's Brains).
"The Greatest Childrens Horror Series of all Time!"
This is a great book, with a lot of really great stories. If you want some scary stories for younger listeners, then I highly recommend that you get this book!
– Jo-Anne Christensen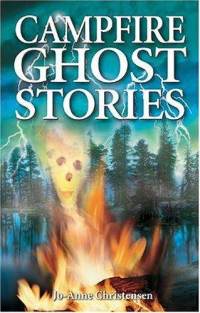 This entertaining collection of great campfire ghost stories, whether read alone or aloud, is sure to raise the hair on the back of your neck. This book includes some scary urban legends but mostly new and original spooky stories. These stories would be perfect for a sleep over party or while sitting around a campfire.
"This is one of the best collections of scary stories I have ever owned"
Beware, some of these stories may be too scary for very young children but are sure to entertain the children who are looking for a suspenseful story.
– O. Penn-Coughin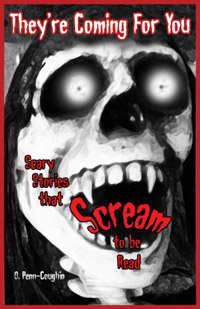 For Ages 9 and up. – This is a chilling collection of 27 scary stories sure to give you chicken skin and leave you screaming for more. Or just screaming. This macabre mix of howls, humor, horror, and haunting illustrations is a must have for anyone who loves to be scared.
"The Most Popular Book in the Library"
"Take the warning seriously… This book is NOT for wimps! "I have seen the face of horror, and its name is O. Penn-Coughin."
– William Foregy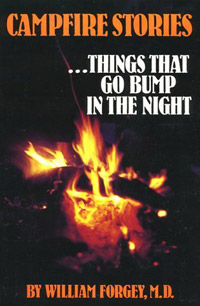 For Ages 8 and up – Original and classic stories of adventure, ghosts, and all the things that you must worry about the next time you hear something go bump in the night. Each story has been chosen to be especially easy to tell from memory. This book is particularly good for a younger audience but you must be the judge of your own child's discretion. This book also offers a great section on how to tell your own ghost stories. It gives tips on how to tell stories and at the end of each story, there is a review of the story in point form so you don't have to read them to your audience. You can actually "tell" them the story.
– Kristine O'Connell George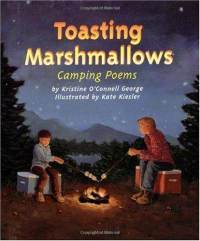 For Ages 4 and up. – George has penned 30 sublimely simple poems that capture the sights, sounds, smells, and sensations of a family's camping trip, from pitching the tent to pulling up stakes and returning home.
"I like the poetry itself for its imagery and emotional value. They are short, sweet and to the point, but very meaningful"
All of the selections convey a child-focused sense of wonder as the campers explore the lakefront and surrounding terrain, enjoy the marvels of the natural world, relish meals round the campfire, and toast marshmallows.
– Jane Drake & Ann Love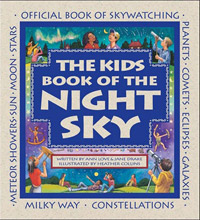 For Ages 9 and up – Using a lively combination of clearly written text, myths and legends, jokes, and activities, the authors present an excellent introduction to the many wonders of the night sky throughout the seasons. The sun, the moon and its phases, and eclipses are clearly explained and brief information about the planets' surfaces, paths, temperatures, and levels of brightness rounds out the text. Step-by-step directions for making a planisphere, sighting tube, star clock, constellation candles and flashcards, and moon cookies are clearly written and illustrated.
"Great for explaining the night sky on a level kids can enjoy. I would highly recommend it"
There is a wide variance in the difficulty of the projects; some definitely require adult guidance or supervision while others can be done independently by eight- or nine-year-olds. Younger children will enjoy hearing the stories and being guided in their gazing. The short legends and myths from a variety of cultures are well told; each story's origins are identified.
So next time you go camping, go prepared with some exciting and/or spooky stories to keep everyone around the campfire hanging on your every word.
Do you Know any Good Campfire Stories for Kids?
Have you been told a scary campfire story? Do you know a good story you tell your kids or a story book you read to them? Let us know about any other campfire stories for kids below and share the fun with the community. We would love to hear from you.
Author: Kaitlyn
(The CampTrip Team)