Never Underestimate your Sleeping Bag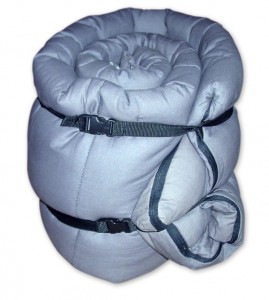 The first time I went camping I bought all of my gear at the last minute and in a rush. I picked up a sleeping bag from a respected camping shop naively thinking: 'All sleeping bags are the same, if I go to a good shop, I'll get a good bag' and was pleased that I got one that was apparently on sale. I learned two very important lessons that day:
1) If something is on sale, for a really good price, chances are there's something wrong with it.
2) There are many different types of sleeping bags… used for different temperatures.
"I was still shivering uncontrollably for 8 hours"
The first night I slept in that bag I thought I was going to freeze to death, I had all my jumpers on that I'd brought with me and I was still shivering uncontrollably for 8 hours. I didn't get any sleep and I had to find a small shop the next day where I could buy a child's blanket to wrap round me for the next two nights. The sleeping bag was thinner than most of my jumpers, probably because it had been cramped up in storage for the last 5 years. Why would it have been cramped up in storage? Well, not only was the zipper broken but also there was a hole in the bottom corner. This probably explains why I recieved a 60% reduction!
"It was thick, warm and extremely comfortable"
The next time I went camping I got advice from a friend who camped all the time and she helped me pick out a suitable sleeping bag, that I checked for holes and zip problems before purchasing! It was thick, warm and extremely comfortable and it made my next trip all the more enjoyable, especially after a good nights sleep!
So the main things to consider when purchasing a sleeping bag are: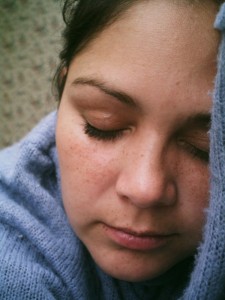 a) The size and weight. If you're doing a lot of walking then you need a lighter sleeping bag. If it's just a quick trip with some friends then you can get a thicker, heavier one.
b) The shape and style. Again this depends on your camping situation, if your going for a serious camp, a lighter bag that is more body shaped, the 'Mummy' sleeping bag is lighter and hugs your body keeping you warmer. On a standard trip, however, a regular sleeping bag gives extra padding and will give you more comfort.
c) The temperature rating. Depending on what time of year your going camping and a number of other factors such as: your age, weight, sex and general health, there will be a sleeping bag that is suitable. Checking up on these details and asking for advice from a professional when buying will ensure that you are kept warm and comfortable throughout your camping trip.
Author: Jennifer Wardle
Edited By: The CampTrip Team