Men's Camping Wardrobe Essentials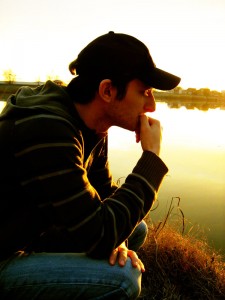 Camping is one of life's great pleasures; a way to get back in touch with nature and wonderful way to bond with a group of friends or your family – even more so if you have young children who love playing in the outdoors.
If you want to make sure your time is as enjoyable as possible, it's always important to remember the essentials in both camping equipment and camping clothing.
You might end up changing your clothes more often than you think: temperatures can change as quickly as your mood. Be prepared with a variety of layers and looks.
It's not necessary to buy camping-specific clothing if you're about to head into the wilderness. Just as long as you consider the elements and find hi-tech, high quality gear that has been engineered to withstand cold or rainy weather, you should be all set to go.
Below are our reccomendations for men's camping wardrobe essentials.
Mens Camping Clothing Gear
Waterproof Coat –  If there's one thing you can't predict, it's the rain. Rainy weather can ruin a good day if you are not prepared. Make sure you pack a waterproof coat or an anorak (pack-away or foldable anoraks are great for carrying in your bag when you're out and about).
Wellies – Also known as rain boots are the perfect choice of outdoor footwear in rainy, snowy, muddy or marshy territories. Always make sure you have a pair close by so you can keep your feet warm, dry and protected when the sun goes in and the rain comes out.  Your feet are one of the most important and easily overlooked clothing pieces.  Your feet will likely have to cross rough terrain, maybe wet, and maybe jagged and sharp.  A good pair of boots can make your camping trip more bearable when it does rain.  Keeping the water from causing blisters is the most important thing the boot can do for you. Socks end up gritty and nasty all too quickly: bring lots. Bring some NEW, cushy socks, your feet will thank you for it! Clean socks are good medicine for painful feet.
Body Warmers – Body warmers are a favourite amongst walkers and outdoor enthusiasts, and they make the perfect piece of clothing for a camping trip and a great addition to mens camping wardrobe essentials. They can insulate your body when it's cold outside but still give you complete movement in the arms so they are suitable for a range of outdoor activities. Body warmers are also a very stylish choice for men and can be worn with jeans, jogging bottoms, waterproof trousers, chinos or shorts. For body warmers click here.
Hat – This may be the last thing on your mind for a camping trip but being in the outdoors means that you are exposed to the sun all day long and therefore is one of mens camping wardrobe essentials. If you are camping in the summer, make sure you consider bringing enough protection for your head, face and eyes. Sun stroke can happen at any time so keeping yourself cool when it's hot is very important.  A wide brimmed hat is the best choice for keeping your face shaded from the sun's harmful rays. If you are camping in the winter, then your hat can also be very important.  If it will be very cold and/or rainy, it would be good to go with a wool hat that can cover your ears a little and will keep your body heat in even if it is wet.
Sunglasses – Just as you need to keep your face and head protected, sunglasses are essential items for keeping your eyes protected from the sun's rays. Damage to the eyes can lead to a range of problems and eye diseases so investing in a good pair of sunnies is essential in a mans camping wardrobe.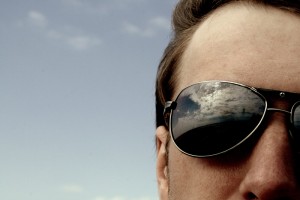 What to wear when camping is difficult if you are not used to camping, or if you are camping in a climate your are less familiar with. Make sure you have identified the temperature range you will be camping in, and find out if precipitation is expected. This information is essential, but you will also want to find out what the terrain will be like if you are hiking at all. Many of the camping clothing choices are optional, so decide at your own discretion what will work best for your trip and your tastes.
Author: Amellia Hope
Edited by: The Camptrip Team