Jackets for Camping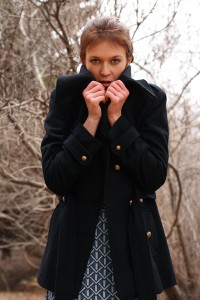 When out and about in the countryside, going prepared is a must. Quality clothing and accessories can make your camping experience much more pleasant and comfortable and will help you to enjoy yourself even when conditions aren't looking too good.
What to Consider When Buying a Jacket to Use Camping
When choosing a jacket, there are a fairly large number of factors to take into consideration-size, fit, the ability to withstand the elements (obviously!) and carrying capacity in the form of number/size type of pocket, etc. You might also need to consider getting gender-specific items to get the most comfortable jacket for yourself (for example, you can Buy Ladies Waterproof Jackets at Warwickshire Clothing) and try to get adjustable clothing if possible, just in case it doesn't quite fit.
If we go into more detail, there are several areas to look at in purchasing a quality jacket. Firstly, the material-although most jackets now are made of good quality fabrics, some of the cheaper and mass-produced ones tend to have less good quality stitching and might be more liable to fray and be rougher to the touch, as well as not resist water and wind as well.
Breath-ability is key-whilst staying dry is important, it won't help much if you'd soaked in sweat and uncomfortable at the same time. Mesh is typically used to ensure breath-ability; if a product you're looking at doesn't include mesh then it might still be worth considering, as long as the weather and climate of the area you're in isn't a humid one.
It might seem like a small thing, but if outdoor clothing is machine-washable it can be much easier to clean, in addition to the fact that dry-clean only items can be a lot more expensive to take care of.
I hope my guide has helped you with the basics in choosing a jacket and will help you find the right one for your outdoor adventures. Have fun!
Author: Amellia Hope
Edited By: CampTrip.com