The Art of Layering While Camping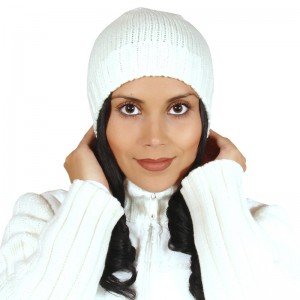 As a child, my mother always used to bundle me up like I was an Eskimo living in the Arctic. She would start with a t-shirt, then a sweater, continued by a jacket. I always wondered why there was such a need for so many layers. I realize now the importance of layering, especially in the outdoors. Being too cold or too hot can make a camping trip miserable and potentially ruin it.
In the back-country it is important to always have the right variety of clothing in anticipation of any temperature you might encounter during your camping trip, either to stay warm or to cool down. There is an art to this, it is called: "The Art of Layering While Camping."
No one wants to carry too much, but in most cases we don't carry enough. There is a very fine line to all of this.
How to Achieve the "The Art of Layering"?
Base Layer
The first layer, the closest to the body, is essential for wicking the sweat off your body.  "Wicking" is the concept of moving sweat away from the body so that it may evaporate into the air. This is important because the build-up of moisture can lead to cooling down the body in the cold or overheating in the heat.  A base layer can be any shirt that wicks the sweat of your body.
Mid Layer
The second layer is important because it can keep you warm and cozy at night or, reversely,it can cool you down.  The mid layer, such as  a fleece, is used as a mild insulator that also  wicks.  Find an article of clothing that is comfy and that has a relaxed fitting that can be put on or taken off quickly if the weather conditions change. I like to think of this piece as my "big bear hug".
Outer layer
The third layer is the last barrier against the weather most of the time. This layer usually consists of a jacket or a pull-over that is either windproof or waterproof. The outer layer protects you against the wind and keeps you dry when the weather turns wet.
Additional Accessories
"The Art of Layering While Camping" can also include additional "flare" or "eye catchers". Keeping warm never looked so good! Get accessorized!
It's a good idea to wear a warm hat; keeping your head warm will make your whole body feel a lot warmer. Scarves are great for wrapping around your exposed neck; by tucking the excess ends down the front of your jacket you can prevent the chilling wind from entering through the zipper/button lining. Wearing gloves is a must. The first things that will get extremely cold are your fingers and hands. Being out in the cold for long lengths of time without proper gloves can lead to numbness; in extreme temperatures it can leave you susceptible to frost bite. Frost bite usually occurs in fingers and toes – the smaller parts of your body that are further away from your body's central heat. I also recommend wearing insulating, thick socks and proper waterproof shoes/boots to keep your toes and feet warm and dry.
The combination of these layers will help any camper achieve a comfortable temperature for most to all temperatures throughout the day. "The Art of Layering" can make your experience in the outdoors that much more enjoyable. Here are more tips and information on how to keep warm while camping.
Author: Joshua Plante
Edited by: CampTrip.com