A Wet Camp is a Miserable Camp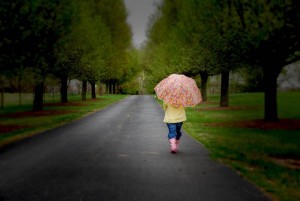 Keeping warm and dry can make all the difference when it comes to enjoying a camping trip.
Getting wet while camping can lead to being cold, uncomfortable, out of energy and just plain irritable. Whereas remaining dry can mean being warm, happy and full of energy.
Camping in a remote place without the luxury of electricity can mean that there are few options for drying out clothing and sleeping bags that have become wet. To avoid a wet camp, ensure dryness and comfort while camping out, follow these simple steps.
Tips on How to Avoid a Wet Camp:
Always camp on high ground– Water tends to run downhill, so never camp at the bottom of a hill or incline.
Use a ground cloth beneath your tent– A sheet of thick plastic can act as a vapor barrier between the ground and your tent floor, helping to maintain dryness and warmth and avoid a wet camp.
Fire wood– Keep your supply of wood well-stocked so that your campfire is never in danger of running out of fuel. Keep the campfire away from your tent and other burnable items, and use sticks planted in the ground as a place to hang wet clothes, shoes and towels so they can dry.
Never burn wood or charcoal inside your tent– Toxic fumes could build up and cause serious injury or death before a camper is even aware of their presence. Always remember to bring a change of clothes and keep them in a waterproof bag. A plastic trash bag is a great option, and can be used to transport stinky or wet clothing home.
Change of clothing– Sleep in separate clothes, such as pajamas or shorts and a T-shirt, and sleep barefoot, but keep your shoes nearby in case you have to get up in the middle of the night. Keeping a pair of pants and a sweatshirt in your sleeping bag with you will ensure that you have something warm and toasty to put on first thing in the morning.
Keep your clothes dry– Lastly, if you get wet or exert yourself and sweat, be sure to change clothes as soon as possible and get the wet things dry. You never want to be without a dry change of clothes.
If you follow these basics on how to avoid a wet camp, you'll find that your camping trip will be dry, comfortable and fun!
Read more on Keeping Warm While Camping and Choosing the Right Camping Location.
Author: Adam Smith
Edited By: CampTrip.com