Keep Warm While Camping: Hoodies and Hot Water Bottles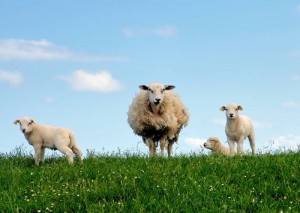 Ah, the beauty of Ireland in May!  The fresh green of the grass, the sweet scent of the shamrock in the morning—there's nothing quite like it!  Although, it would be nice if it were a tad bit warmer at night when you're trying to keep your nose from turning blue inside that little tent you're calling home for the month. Here are my tips on how you can keep warm while camping
The Ups and Downs of Camping in Cooler Climates
For those of us budget campers, the cooler months are usually the best times to travel since flights are cheaper, campground rates are lower and tourist attractions in nearby towns aren't as crowded.  But this leads to a major problem: not staying warm!  Sometimes our sleeping bags aren't as warm as we thought they would be, or the tent's walls are a little thinner than we remembered from last year's summer trip to the Grand Canyon. So here are a few practical tips for keeping warmer while staying in the beautiful "Outdoor Hotel."
My Tips to Keep Warm While Camping:
Keep your gear just inside the rain-fly of your tent–  Pack it tight and high. This will block the wind and keep your body heat inside.
Wear a hoodie for pajamas– Don't be afraid to layer on those clothes.  You're camping—nobody really cares what you smell like, and if they do, that's what deodorant is for.
Use smaller tents– This traps your body heat better than larger tents, and will help to keep you a few degrees warmer.  Better yet, share that small tent with a good friend. Two bodies produce more heat.
Use your filled laundry bag– Use it as insulation at your feet to help trap in warmth on that end.
Don't take short-cuts when setting up your tent– (Even if it means you have to tie your lines to your neighbor's tents). If it isn't stretched to the proper proportions, the material of the tent can actually cause the interior to feel cooler.
Try eating a small protein snack a few minutes before calling it a night– The digestive process produces a little extra internal heat.
Never take a hot shower just before bed– This will actually cause you to chill quicker, even if you blow-dry your hair.
Go woolly!- If you can handle wool, wear as much as you can at night.  Wool naturally traps your body heat in and wicks moisture out, keeping you nice and toasty.
Pack and use a hot-water bottle– Fill it up with water from the kettle and snuggle in for the night!
Here are some more tips on keeping warm while camping. If you have any tips on how to keep warm while camping we would love to hear them! Please feel free to share your knowledge in the comment box below.
Author: Rita Juanita Mock
Edited By: CampTrip.com