Secure Your Tent: Let Water Take the Strain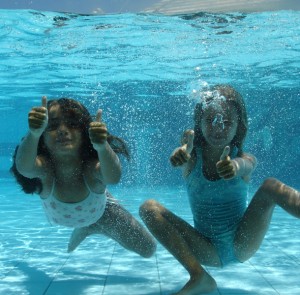 Campsite selections chosen from the glossy pages of a magazine do not necessarily paint the full glamorous picture of the adventure you are about to embark on, or the nightmare. And something as "trivial" as the texture of the earth upon which we perch our "mobile" home can make or break the relationship between canvas and human as swiftly as it takes to say "It's too hard."
Armed and Ready
We arrived at a Dorset site on the south coast of England armed with everything including the kitchen sink and a framed network of tubular aluminum to be encapsulated in a thin material but one robust enough to keep out anything that nature could throw our way. Erection was well detailed and in no time our home rose proudly before us, even the kids took part with pleasure. And then came the "father" bit – mallet and metal pegs in hand I strode to the first squared edge and motioned into the "peg-banging crouch".
Hit Rock Bottom
The top 3 centimeters was soft and welcoming to the metal probing it however, beyond that tier of material there was rock, masses of rock with only tiny voids of softness separating each plate. "This is impossible." And it was – bent pegs led to lowering leg heights to allow material to be trapped by rocks against the earth and temporarily stop the dome from blowing away, at least until the storm hit. And so I thought…..Water is heavy, a paddling pool never blows away…how can I convert water properties into tent restraints.
Pool Inspiration
A pool type material was acquired – heavy-duty rubber but not too inflexible. This was cut to shape and stitched together to form a tube, approximately 12cm in diameter and an equal length to the perimeter of the tent. The ends of the tube were then clipped together and the whole thing then encapsulated the material home.
Through each peg loop was placed a length of tying material and the tube was lashed accordingly into place.
Proud Admiration
And finally….the fitted water nozzle was connected to the tap by my purpose provided length of garden hose. As the tube swelled we stood and watched in awe – the length of snaking material formed the shape of the perimeter and filled to capacity providing a weight that couldn't be moved by man or many.
The seal it made with the ground was better than anything achieved previously with pegs, the water was free to go upon completion of the trip, therefore reducing the need for peg space and my long sausage lived to restrain another day.
Author: David Wigmore
Edited By: CampTrip.com