Autumn Camping Tips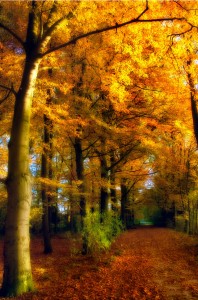 Camping isn't really an all year round activity, but camping in the autumn can be a real joy. Below are a few helpful autumn camping tips that I've learned in the last few years when camping in the autumn!
Autumn Camping Tips:
Keep all your camping equipment together- It sounds simple, but I know someone who forgot their poles!
Test it out– If you haven't used your tent for a while, try to put it up somewhere (even in the front room if you can't do it outside).  If you put it up indoors don't peg it down (of course)! Any problems are better solved at home than out in the British weather.
Waterproof your bag– Put a black rubbish bag inside your backpack and place your items inside of that.  If it rains, the contents of your bag will stay dry. This is another simple thing, but you don't realize how important it is until you've experienced torrential rain and no dry clothes!
Good sleeping bag– If you are going to be camping during late summer/early autumn, the days can be lovely, but the nights will be cold and the mornings will be damp. Invest in a 'mummy' style sleeping bag.  Honestly, they are worth their weight in gold! Read more on Sleeping Bags.
Let your tent dry– If you have to pack your tent up when it's wet, avoid making the whole tent wet by folding it up with the wet sides together. When you get home, leave it somewhere to dry as soon as possible. This is particularly important if you won't be camping again until the following year!
Author: Cheryl Wilson
Edited by: CampTrip.com