Keeping Warm While Camping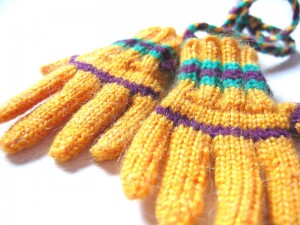 Deep down I am a weather-weenie. Don't get me wrong… I am a tough cookie in most respects. I'll still take on an adventure in the snow, rain, or wind. BUT, take it from my experience, you'll be much happier if you are warm on your camping trip!
Tips for Keeping Warm While Camping:
Layer Up:
Temperature and conditions are always changing even during the summer months. The temperatures are especially fickle in the mountains. If you are backpacking, there will be a large flux in your body temperature, as well as the elements continually changing, making the weather unpredictable.
I suggest a first layer ALWAYS be dry-fit. Getting wet can really chill you, which can be dangerous in many situations.
Also, your final layer should be water proof. I suggest rain gear for the summer months. If it's a nice day, you should at least have it with you, even if you don't need it at the moment.
Stay away from cotton. Once it's wet, it's hard to get warm and dry.
Read more on how to layer while camping.
Buy a Good Sleeping Bag:
Sleeping bags are extremely important. If you are in a blizzard-type situation (yes, in the mountains this can still occur even in the summer), a good sleeping bag could save your life.
Get a sleeping bag good for zero degrees Celsius.  Personally, I think it's worth the investment to get a high-end mummy bag.
Read more on how to choose a good sleeping bag.
Pitch Your Tent With Purpose
Find a good place to set up camp… not too close to the water and not high on a hill. Find a valley that will block the wind and keep your tent safe. Read more on camping location.
Don't Forget Some Key Items:
Keep Hand Warmers on Hand.  Hand warmers are a nice little extra to help after you get cold. They are cheap and light.
Even if it's supposed to be warm, bring a winter hat or headband. It could be warm all day, but you may need it to be warm at night. You can lose a lot of heat from your head.
Bring fire starters in case you can't get a fire started. If it's snowing or raining starting a fire can be very difficult. Read more on how to start a fire without matches or fire starters.
You are one step closer to enjoying EVERY CAMPING ADVENTURE! If you would like to read more on keeping warm read these article on how to keep warm.
Author: Andi Ripley
Edited By: CampTrip.com