Budget Camping For Everyone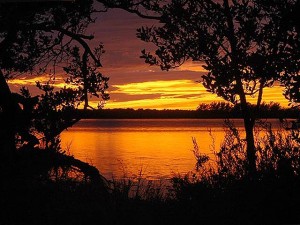 Camping has been an all time favorite experience for many, regardless of age and location, budget camping is for everyone. It is also the best solution for a family to spend some quality time together. Far from the noisy streets and crowded malls, camping allows you to spend quality time with your family and loved ones. Good company, nature and the wild are the only companions around you. At night you sleep under the star studded sky, counting the shooting stars and making your wishes under the azure roof.
Camping is Affordable
Who says you cannot enjoy a camping adventure with only a small budget? Camping is not an expensive affair; anyone can enjoy and have fun by investing a little money wisely. Camping may actually be the most inexpensive way to enjoy a family vacation. By following a few steps you can boast about the best camping experience that anyone else could have had.
Tips for Budget Camping:
Plan your camping site and the duration of stay (shop around to find the best price and location).
Although unreliable, check the weather conditions for the time you plan on camping  and prepare your clothing and bedding (always bring a lot of layers so you can either add or remove depending on the weather).
Make a Camping Checklist, this will help you pack everything you need (by not having to buy supplies on the road it will help cut down costs).
Plan what you will be eating while camping (pack extra food as everyone gets hungry while in the outdoors).
Take your own supplies and grocery to stay within the limits of your budget (avoid takeaways and fuel stations as you can easily end up spending lots of money).
You can cut down the cost on camping materials by borrowing or buying used/pre-loved camping gear (just ensure everything is working before you go).
Pick up a few essentials such as garbage bags, tarpaulin sheets, a pack of cards (or any indoor games), an emergency light and a torch.
Budget Camping For Everyone! Follow these simple steps that can convert an ordinary camp trip into an enjoyable and memorable lifetime experience. Last, but not least, anything and everything can be done within your budget if you plan accordingly and implementation is successful. Now that you are geared with these useful budget camping tips you are prepared for a successful camping trip!
Author: Uma Kulkarni
Edited By: CampTrip.com