Budget Camping: Recession-Proof Vacation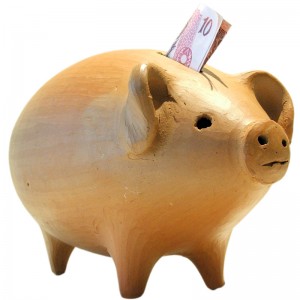 Camping is one of the most fun, memorable, and inexpensive trips you can take. Get away from the rush of the big city and the costs of amusement parks or expensive flights and spend some quality time with loved ones in the woods. The following are some ways to go budget camping, helping you save money when you go camping with friends, family members, or the love of your life.
How to go Budget Camping:
Borrow or Buy Used Camping Gear
First, ask loved ones if they have spare camping gear you can use. Most people do not use their tents, sleeping bags, and hiking backpacks year-round. Thus, you can save a lot of money just by using the equipment most people have lying around in their garage or attic. If you want your own supplies, be sure to shop for items during the off-season (i.e. winter) or look in the classifieds section, online, and at yard sales. This is a great way to find excellent equipment without spending too much money.
Budget Camping Food
The other necessity people need when they go camping, is food. Do a little planning and some smart shopping and you can feed yourself on a budget. First off, know that the joy of camping is making food over a campfire. So even if you are near local restaurants or at a park or campsite with food options, you should still bring your own supplies. Next, be sure to buy your camping supplies in bulk, especially if you are going with family or with a group. If you all pool in for a bulk order of hotdogs, buns and condiments, you will save a lot of money. In fact, with the right deals and planning, you could spend less on a week-long vacation's menu than you do on a normal week of grocery shopping!
Search Your House for Useful Items
Look around the house before you head off for your camping trip. You do not need more than  a few tarps, some garbage bags, a deck of cards, and a couple of flashlights to keep you happy when you are out in the woods. The joy of such a vacation is that you are getting away from the world. Thus, you will not need to pay for movie tickets, high-end restaurants, or souvenirs. That is why budget camping IS the recession-proof vacation. Enjoy budget camping with the company of your loved ones and the great outdoors and you will have a great time for next to no cost.
Author: Lias Bower
Edited by: CampTrip.com