Camping Essentials: Should You Skimp or Splurge?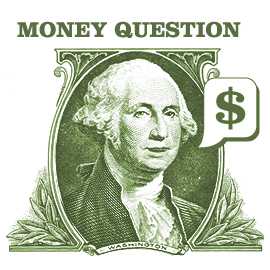 Planning to enjoy the best Mother Nature has to offer by going on a camping trip? Debating on whether or not you should skimp or splurge on your camping essentials? Here are tips on how you can pick the right equipment for the right price.
Should You Skimp or Splurge?
Everyone needs a break every once in a while. Particularly for those who live and work in the busy city, a vacation to a relaxing place is very welcome. A different approach to a vacation is going camping. These days, outdoor enthusiasts venture out to the woods for some R&R. Others prefer going to resorts and dealing with nature from parks and structured adventure zones.
The question is, should you skimp or splurge when it comes to camping essentials? Each camping essential/equipment has a special function and has its own threshold for wear and tear. Its lifespan depends on how the intensity of the activity is, and it can vary depending on the frequency of the equipment's use.
Camping Equipment Skimp
You may be tempted to buy your camping gear on the cheap. There is nothing wrong with trying to save a couple of bucks, particularly if you are new to camping and if you are not sure it is something you want to take up on a regular basis. You can luck out and buy camping equipment on the cheap and have it work perfectly for you and your needs. Unfortunately, more often than not you'll find that your cheap camping purchase that made you chuckle with confidence at the checkout has actually dampened or ruined your camping trip.
Camping Equipment Splurge
Camping, like many other activities, requires equipment. Some camping equipment is highly specialized and can cost more than your average tools, particularly if they come from a certain brand. In most cases the camping brands you pay more for do usually pay for themselves. If you buy decent equipment you may find that it will last you several years, saving you from buying new equipment every few years. The more expensive also tend to be extremely reliable and offer exactly what is promised. However, there are cheaper alternatives, such as the option to buy secondhand equipment.
However, consider certain facts about camping that will affect your equipment buying decision. You will be out in the open and at the mercy of the elements that can change without warning. The weather can be fickle, and often the terrain of where you will be going is just as unpredictable. Consider as well the number of people you will be camping with and the physical capabilities of the people who will carry the equipment.
Read the article Camping Equipment: Should you Skimp or Splurge? for the lowdown on a few of the essential equipment you need to have when you go camping.
This is a guest post by Ally Tobias who is part of the team that manages several personal finance sites in Sydney, Australia, which feature tips on how to save money.
Before joining the team, she was a Media Planner in McCann Worldgroup Philippines, Inc., with award-winning executions, including the Levi's 501 "Live Unbuttoned" global campaign.
Author: Ally Tobias
Edited By: CampTrip.com