How to Prepare your Kids for Safety While Camping
It is important that your kids understand what camping entails and that, as fun as camping is, it is only fun if everyone stays safe. Camping safety is different than regular house/city safety. Children should be aware of their camping surroundings and shown things which may be new to them. Here are some great tips on how to prepare your kids for safety while camping.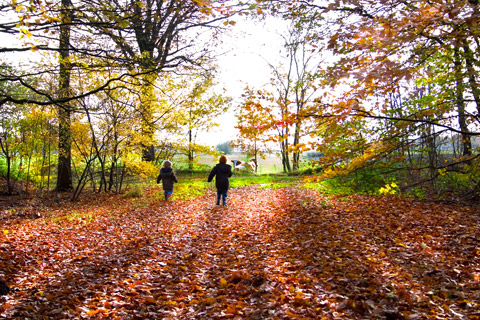 Brief your Kids on Wildlife
It is a good idea to educate your kids about their surroundings (ie. the different wildlife and greenery around them). After you finish setting up your camp, sit them down at the table and explain to them what types of wildlife there is around them and which of these animals/ insects around them are dangerous or should be avoided. You should also do the same with different plants, shrubs, mushrooms, berries around the area and which are dangerous. Depending on the area in which you are camping the types of wildlife and greenery will differ. Be aware of where you are camping and what dangers might be in the area.
There may be such wildlife as: bears, alligators, mountain lions, cougars, snakes (poisonous etc.), spiders (poisonous), ants (fire ants) and many more. Some shrubs/ poison plants to avoid are: Poison oak/ ivy, sumac, wood nettle, certain berries, mushrooms, etc. These are only a few of the potentially dangerous things that inhabit camping areas; there may be more or less depending on where you are camping. Please know your surroundings so that you can show your kids how to be safe. The best thing to do is have pictures of what they should be avoiding (ie. snakes, bears, poison oak, etc.) so they can identify dangerous things and know exactly what to do when they are faced with one of them. Here are some great books for kids and adults with information and photos of poisonous plants and mushrooms
.
Become Familiar with the Campsite
Before settling into a campsite take your kids on a tour of the entire campsite so they know where and what everything is. This way if they get lost they will have an easier time  finding their way back. Let your kids know where they should go if there is an emergency and where you, as a family, should all meet if something were to happen. You can also show them what areas are off-limits and what areas are fine to play in.
Setting Boundaries
This point is not necessary for everyone depending on your kids and campsite, but if you feel that your kids should not be wildly roaming the campsite, setting boundaries could be a good idea. If you have young children that you want to keep an eye on here is a great way to keep them within reasonable boundaries. Cut long strips of bright cloth or ribbon and tie them around tree trunks or shrubs to show that the child cannot go past that mark. Put the ribbons around the perimeter of your camp spot to keep you children in range.
It is a good idea to have your kids help you put up the ribbons so they understand why you are doing it and so that it seems fun for them instead of restricting. Some kids get so involved in putting up ribbons they don't realize how much they are limiting themselves, which is quite funny. You be the judge as to how much space they can have, keep in mind that camping is about having some space and freedom to play, so don't limit them too much.
Safety Gadgets for Kids
There are some camping gear and equipment you can give your child to help them be safe:
Whistle
Giving your child a whistle
is probably the smallest, cheapest and most useful thing to give them to keep safe. Whistles are there for if your child gets hurt or lost in the wilderness; if they blow on the whistle it is likely someone will be able to find and help them much sooner. Let your child know they are for emergency use only and not for tooting around the campsite – this will keep your neighbors happy.
Walkie- Talkies
These are not essential, but can be useful and fun. Walkie Talkies
can keep you and your kids in touch and know where they are and what they are doing at all times. It is also fun for kids and is a good skill for your child to learn how to use them. Walkie- Talkies vary in price and vary in quality. You will have to decide how much money you want to invest in a pair and how much you trust your kids to take care of them out in the wilderness. Walkie- Talkies allow the whole family to go off and do their own activity but keep the whole family connected.
Flashlight
Flashlights are only really needed at night but are essential to night-time activities. Give each of your kids a flashlight so they can safely navigate their way around the campsite. Whether they are playing flashlight tag in the dark or trying to find their way to the toilet having a flashlight
at night makes everything so much easier.
In order for you and your family to have a fun and successful camping trip it is important to plan and prepare for safety before you go. It is also essential you show and explain to your kids the rules of the campsite and what to be aware of. That way the whole family will be on the same page and ready for a safe and exciting camping experience!
I hope you found these points on how to prepare your kids for safety while camping helpful. If you have any suggestions please leave them in the comment box below. Thanks!
Please also read the article "How to Prepare your Kids for safety Before Camping" this will help you get things prepared before you leave home.
Author: Latoya Atkins, Kaitlyn (CampTrip Team)
Edited By: CampTrip.com