How to Prepare your Kids for Safety Before Camping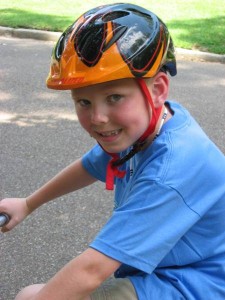 Before camping most families do not think too much about how to prepare for their child's safety. You are not expected to be prepared for every disaster a child may cook up, but you can prepare or have a plan if something were to go wrong. Here are some safety tips on how to prepare your kids for safety before camping.
Locate Medical Help
Whether you are camping with kids or not it may be wise to locate the nearest hospital or 24hr clinic in case of any emergency. You may need immediate medial attention and there's nothing worse then having to aimlessly search for aid.
Medical Conditions -Wear a Medical Alert Bracelet
If you or your child have specific medical needs such as diabetes, allergies etc.  you should be wearing a medical alert bracelet
. Have your kid/s wear their medical alert bracelet at all times. This way if an emergency occurs and your child is given medical attention while you are not present the person/doctor administrating first aid will be aware of any specific medical conditions.
Medication and Prescriptions
Bring any medication your child will or may need on your camping trip. As an extra precaution you may want to bring your child's prescription in case you need to pick up any extra medication while camping.
First Aid Kit
Always pack a First Aid Kit when camping, basic safety involves having a first aid kit. Here a full list of what should be packed in your Family's First Aid Kit. If you are looking for a complete First Aid Kit to buy, these are a few excellent ones.
Outdoors First Aid Kit -205 piece kit

First Aid Complete Care Kit -326 piece kit
Child Safety Info/Reference
One of the best things I have ever bought is "Take Your Pediatrician with You: Keeping Your Child Healthy at Home and on the Road"
. This book is written by Christopher S. Ryder, a pediatrician and it covers almost everything you will need to know about how to keep your child safe while away from home. This book is compact and very easy to read; it is a wealth of valuable information all in one very convenient place. It makes for an excellent reference when you are faced with an ill child or medical situation.  This is one book you will definitely want to own.
Campsite Location
Have your kids learn the location and address of the campsite at which you are staying. This is important because, if your child were to get lost, they could give the address to an adult to help find their way back to the campsite. Or if your child is injured or has an emergency without you knowing and is taken to the hospital. If your child knows where he/she is staying the hospital has a much easier time in contacting you immediately. Having your kids memorize the campsites address does not have to be difficult –  make it a game in the car as you drive to the campsite. Quiz them on the campsite's name, address, location etc. that way when you arrive they are geared with the information and ready to have fun camping.
I hope you have found these points on how to prepare your kids for safety before camping helpful. If you have any other suggestions you would like to share please leave them in the comment box below. Thanks!
Please also read the article "How to Prepare your Kids for Safety While Camping"; it shares some essential child safety tips.
Author: Latoya Atkins, Kaitlyn (CampTrip Team)
Edited By: CampTrip.com