Fun Activities for Kids Camping: Now That's Entertainment!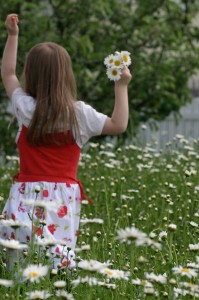 Camping with young children can be challenging at times, as we're all familiar with the age old whinge of "I'M BORED!" So, here are a few tips for keeping them entertained during your camp trip if you find yourself at a loose end. So get outside with the youngsters with these fun activities for kids camping: now that's entertainment!
Fun Activities to do With Your Kids Camping:
'I Spy' can actually work wonders. No, really, give it a try, you will be suprised at the amount of things that can be 'spied' in the great outdoors! It is great fun too.
Pack some paper and glue in the camping bag. Ask the children to collect pretty leaves, twigs, roots, flowers and petals (You can make an afternnon of this by going for a trek, or an 'object hunt'). When you get back, make beautiful collages with the materials you have collected, and hang them around the campsite. If you prefer, simply make rubbings from tree bark with crayons. This tip also creates opportunity for slipping in some handy nature trivia, if you'd like the kids to learn more about their surroundings.
Before you leave for the camping trip, make a sheet of pictures of all the interesting plants/bugs/animals you might see whilst camping. This can be the children's 'passport' as such, and they tick off a box if they see something from their list. If they manage to spot them all, then they become an expert camper!
Teach the children how to make daisy/flower chains, and make lots to decorate your camp (You may have to learn how to do it yourself first!)
Build little fairy or elf houses near your campsite. This can be done using twigs, moss, fallen branches, leaves and anything else the children find. Young children will be delighted with the idea that elves or fairies may come to visit the houses.
Bring enough marshmallows, chocolate and crackers for everyone to make s'mores. Everyone loves s'mores, and it will get the children working together and having fun, taking pride in the delicious treats they have made.
Go on a photo hunt. Make a list of things that would be fun to see or do, then go for a hike and get snapping! The children will treasure these photos when they are older, as they will be a solid, visual reminder of how much fun they had.
Play 'run around' games, like Tag or Stuck in the Mud.
Stargaze, and let the children play 'dot to dot' if they like, making shapes in the stars. If you don't know any constellations, let the children make up names! Remember to keep your eyes peeled for shooting stars, as this means you get a wish!
These are just a few simple ideas for preventing boredom, but they can work wonders if you are prepared to let go, encourage the kids to use their imaginations and get really enthusiastic! None cost loads of money and most can be adapted to take advantage of the beautiful nature around you. Have fun, and remember quality time and attention is an invaluable gift you can give to the children.
Author: Charlotte Dampier
Edited By: The CampTrip Team