Camping with Friends- the Perfect End to Summer!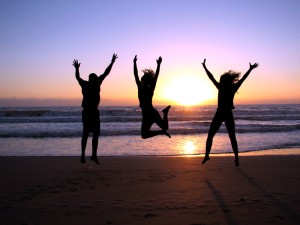 Our exams done, myself and 20 of my best friends, all eighteen years old spent 5 days camping in Suffolk, a pretty county in South England. Our choice of venue was the Orchard Campsite, near to Rendlesham Forest- a massive woodland famous for a supposed spaceship encounter in the 1980s.
Sea and Stars
Whilst my friends and I never saw anything spooky (except a rather ominous mist coming in from the river we stayed on) or supernatural, the stars were beautiful to observe by the naked eye as we spent the nights stargazing around a campfire, as well as in the make-shift observatory, created by one of the very kind and accommodating owners of the campsite. All around us were accomodating people. The village of Wickham Market which we were staying in seemed like something out of a storybook- all antique shops and country lanes. From the village we could hop on a cheap bus to the nearest seaside town, boasting 'England's best chip shop' and quite frankly, I think I could agree with them on that. Whilst the seaside itself was nothing to write home about (it is England, after all!) the colourful buildings, second hand bookshops selling rarities and quaint independent shops certainly were.
England in the Rain!
As a jet-setter who throws strops when I go on too many holidays in Europe, I never really thought of England as a great holiday location. Yes, it rained, but if you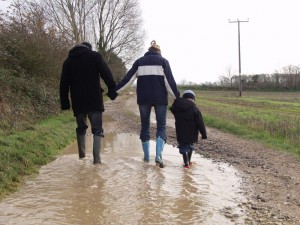 can't handle England in the rain, well, there's no point being here, really. Being over 18, we were given pretty much free range to do what we liked at the campsite- stationed beneath a densely wooded part (though we could have been on the open field if we liked), our 3 large tents had enough space, as did all our cars, stocked to the brim with food, games and various camping supplies. They allowed us to drink, which was great, as there's no better way to spend an English afternoon than when a pint of crisp cider. Speaking of drinking, we spent one evening in a wonderful (if not cliché) pub and, when the night fell and we realised that our beautiful walk through the woods on the way there was not quite as nice a prospect on the way back, the landlords offered us all a lift back to the campsite- free of charge!
Fun in the Sun
Best activities around a campfire? definitely roasting marshmallows, and singing. The twenty of us being Londoners, it was nice to get away from, well, the chavs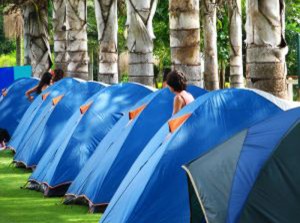 mainly. At the campsite, there was an open field for us to play rounders and rugby and all our favourite games. Rendelsham Forest, as previously mentioned, definitely warranted a visit, especially with a picnic basket. As a student of History, the many beautiful castles around the area (Framlingham and Orford definitely worth a look) were wonderful to explore. So, all in all, if you are looking for a nice get-away, especially with friends, there's no better place than the rural British countryside with your best friends, singing songs around a campfire and roasting marshmallows.
Author: Zoe Richardson
Edited by: The CampTrip Team