Camping in Oliver BC: Know Before You Go!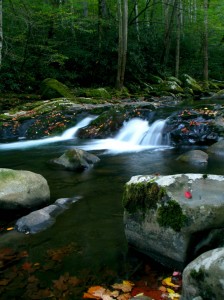 When we were both about 21, my girlfriend, Liz, and I hopped into my car and drove from Burnaby to the Okanagan to go camping in Oliver BC, Canada for the weekend. Being young and naive and unaware that there was a HUGE music festival slated for that very same weekend, we zoomed off!
Camping in Oliver British Columbia, Canada
Upon our arrival, we found every hotel and motel booked. Our only option was to park at a $9 per day campsite. After picking our spot and paying for it, we went to a hardware store, bought two CHEAP tents and returned. When we opened them,  our camping tents ended up being two flimsy, orange plastic bag-like things which were supported by a piece of rope through the middle.
Last Minute Camping Doesn't Always Work…
Quite pleased with our ingenuity, Liz and I hunkered down, side by side that evening, each in our "garbage bags". We were eating our take-away Chinese food when the unthinkable happened: rain! Torrential downpouring, pelting sideways rain drowned our dinner. With Liz in tears, our tents caved in, we bolted to my car.
Soaked and feeling defeated, there was a sudden rap on my window. It seemed our neighbours – some kindly bikers – had watched our earlier arrival and, later, our run for cover. One of  them, a lady, asked us next door to their spot; there they offered us beer, hot chocolate, popcorn and baked goods.
We, in turn, shared our Diet Cokes and Chinese food. We ended up having a lovely evening! We laughed and laughed to the point where Liz was in tears again!
Later that night, while Liz and I both slept (Liz in the back seat of my car and myself in the driver's seat) ,we were nice and warm and cozy. It turned out to be a great weekend camping in Oliver, BC after all and we made some lovely new friends!
Here are some Tips and suggestions on what to look for when buying a tent so you don't end up with a caved in tent full of water.
Some Camp Tent Features to look  for.
Choosing a Tent that's right for you.
It's also always a good idea to actually research, plan and prepare before you go camping. By preparing before you go, means you can usually avoid most of these potentially disasterous situations.
Author: Michelle Izadkhah
Edited by: CampTrip.com