What to see and do on a Caravan Holiday in the Pyrenees
Thinking of having a caravan holiday in the beautiful Pyreness? Here is some info on what to see and do on a caravan holiday in the Pyrenees.
Pyrenees Holiday Have To's: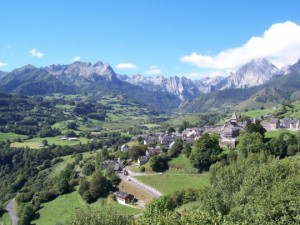 A break to the Pyrenees offers camping and caravan enthusiasts the perfect chance to relax and get back to nature. Straddling the French-Spanish border, this beautiful region is home to a range of wonderful attractions and allows you to take part in exciting pursuits.
Whatever you get up to during your getaway, arriving here in a caravan enables you to explore at a pace that suits you and unwind in well-appointed accommodation. However, before you get too carried away with planning what activities to do while on holiday, make sure you first get adequate financial protection.
Cover your Arse (Caravan)
Spend time searching for caravan insurance quotes from a range of providers before taking out the policy that is most suitable for you – both in terms of price and overall coverage – and you can rest assured that should your caravan suffer from accidental damage, theft, storms, fires or flooding, you won't be left out of pocket. Trust me on this, I have learned from personal experience.
Bring out your Inner Animal
Once you've got this sorted out, you will have the peace of mind to start planning your amazing caravan break in the Pyrenees. Nature lovers will truly be in their element in the region. Visit St Michel's Animal Park and you will come across a wide array of creatures, including wolves, butterflies, eagles and bison. There are also special activities for children, so there will be something for all the family to be a part of.
A getaway here enables you to escape the hustle and bustle of modern life and in coming to the Pyrenees in a caravan, you will be in the perfect place to explore the Mont Valier Nature Reserve.
Hike Various Trails in the Foothills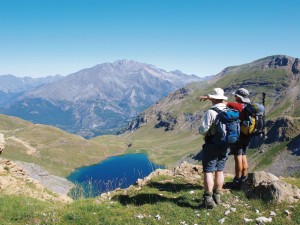 One of the oldest reserves in the region, this protected section of land dates back to 1937 and is a wonderful place for hiking. Dominated by the 2,838 m Mont Valier that stands in the middle of the park, the well-maintained trails found in the foothills make for challenging – albeit rewarding – hikes. As you walk, keep an eye out for some of the exotic wildlife that call the park home, including ospreys, isards and golden eagles.
Visit the protected Pont d'Espagne for fantastic views of the Marcadau valley before taking a cable car ride to the picturesque Gaube Lake to relax next to the crystal-clear waters.
Visit the Pleasant Town of Pau
Another must-see destination is Pau, a charming town that can easily be explored from a number of static caravan sites in the region. Here, you can splash the cash at the various high street stores and independent boutiques, before taking a relaxing walk through the Royal Square and Renaissance Garden, both of which contain a wealth of exotic flowers.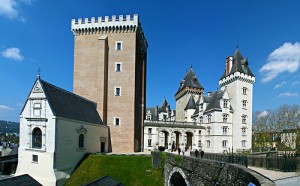 One attraction that will certainly interest you here is the historic Chateau de Pau that lies in the centre of the town. King Henry IV was born in this settlement during the 16th century and Marie Antoinette once tended the gardens here, so there's lots of history to uncover. As well as learning more about its famous residents, a visit means you can look at intricately-woven tapestries.
Holy Chateau
The Chateau de Montsegur is another medieval structure that ought to be on the must-see list of holidaymakers to the Pyrenees. This 13th-century castle is believed by some to have once been the home of the Holy Grail and, while it has largely fallen into disrepair, wandering around the ruins still enables you to picture what it was like in its prime.
If you get a chance to do all the above activities or only a few one thing is certain, you are sure to have a wonderful holiday caravanning in the charming Pyrenees.
Edited By: CampTrip.com