Backpacking and Camping Alone can be Inspiring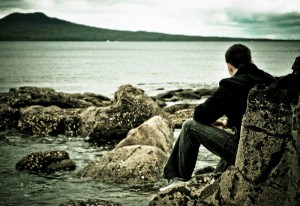 I do like being in company, but sometimes backpacking and camping alone with the wonderful solitude of  your temporary home on your back can be so inspiring. Especially if you are in an area of fantastic beauty that you have never visited before. The joy of walking early, looking out of the tent to see the mist-covered mountains or lakes. To put your face in the icy water from the local stream and then brew yourself a cup of tea and cool a bit of breakfast are so rewarding. Then packing up your backpack and moving on again for another day of mystery and adventure make every trip I do alone so precious.
Backpacking in Glencoe Scotland: Full of  History and Beauty
One such backpacking trip I traveled up to Glencoe in Scotland, UK. On the first night I camped by a stream near to the scene of the battle where the MacDonalds were slaughtered by the Campbells who were helping the English. It was the most beautiful place I have ever camped and the next day I decided to walk up to Lost Valley. This was the place to which the surviving clansmen ran after the ambush. The walk up to it is not too difficult. The Lost Valley is totally hidden from view until you creep over the top. Before you is this wonderful valley filled with the silence of nature, existing for thousands of years without the need of man. I stayed the night in the Lost Valley and it was a clear one, the sky was full of stars as I had a few nips of whiskey to drink to the memory of the lost on that day.
I have since taken friends up there who have all loved the place too, but even though I did enjoy the company, that time backpacking and camping alone in the Lost Valley was an experience I will never forget.
Author: Graham Walker
Edited By: CampTrip.com