Camping for Dummies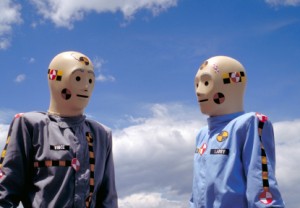 Camping is an adventure for the outdoors-types without having to get too dirty. Most campgrounds offer amenities like restrooms, showers, nice campfire areas, wood for fires, electrical hook-ups and more. But at every campground there still seems to be somebody who wants to play "mountain man", in accordance with the wild west and frontier stories of bygone days.
There has to be a certain respect for other campers and the land if you are going to enjoy your camp trips to their fullest.
Here are a few tips to make the trips fun without annoying everyone else around you, while protecting your dignity for the future.
Camping for Dummies Tips:
Keep Your Voice at a Normal Level
Do not talk so loud that everyone in the campground can hear you. They are not interested in your conversation or questionable musical talent. By playing loud music or by being a loud drunk at night, will get you a great, good-morning song at 5a.m. while you are trying to sleep off the night before.  If you want to hear the songs of birdies when you wake, don't be a bird brain the night before.
Don't Leave Items Laying Around the Camp Area
Clean up dishes, put away chairs and keep your boots in the tent. Leaving boots and other gear and equipment around the campground area is a great way to have an accident in the dark. As your friends stand around the fire waiting for you to get the marshmallows, you could trip over the boots and land in the fire. They will rescue you, but it'll take a little longer because they'll be laughing so hard. You could end up the greatest weenie-roast story for years to come.
Do Not Feed the Wild Animals
They are wild! They are not pets and they are not cute little cartoons. They can be dangerous and defensive if you get too close. If you are going to feed a bear a marshmallow while holding it between your teeth, you deserve to get your face slapped off with a big high five from Mama Bear. This is nothing compared to what will happen if you run out of marshmallows while she is still hungry.
Another reason to not feed wild animals is because they will associate the campground and people as having food. They will continually be coming back to the campground making it dangerous for them (the animals) as well as the people camping there.
It is important that we don't feed the animals because they may start relying on food from people and stop hunting for food naturally. So, please do not ever feed wild animals in or around any campground
If you follow only these three camping for dummies rules when you go camping, your trips will still be a lot more fun; you won't be the example of "what not to do in the woods".
Author: Sherrie Taylor
Edited by: CampTrip.com