Camping in Kaghan, Pakistan: Camping Tips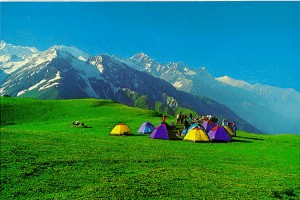 Though I am not much of a camper, I have learned some tips from the few trips I have been on. To explain these, I would like to recount my experiences in the "wild" with you.
It had been a long year studying and we all needed a bit of a break from our studies, and what better place to do this than going to the northern regions of Pakistan. Furthermore, we decided to go on our first-ever camping trip rather than staying in a hotel, as we always used to do.
Camping in Kaghan, Pakistan
The place we decided to go to camping was the valley of Kaghan. Located in the Mansehra district of Pakistan, it is one of the longest valleys in the world. Located in the rugged mountainous region, it is only reachable on foot or on a vehicle. We decided to get to it in a jeep as it was a long journey.
We reached our destination -the Kaghan valley- in a couple of hours and set camp. So began our camping experience and so begins my list of advice…
Camping Tips
Always bring matches on a trip. Though it seems that no one could forget such a vital item, many people do, especially first-timers like us. Luckily, one of us had brought a lighter along with us and it was enough to pass the night.
Always bring waterproof tents. Even though we got lucky and it did not rain, we did realize after our trip that it is an essential.
Always bring a map. Kaghan is in the wilderness and there are not exactly plenty of campers nearby; it's easy to get lost.
Try to get tinned food or food that does not perish quickly. Food is one thing that you have to plan correctly and according to the camping trip. Often there are no stores to purchase food from, especially when you are camping in a reserve or some forest.
Always pack spares of almost everything such as flashlights, batteries, matches, flares, etc.
When building a campfire, be careful. One small mistake can cause a lot of damage.
Always pack a first aid kit so that you are ready if some minor incidents happen.
Try to use biodegradable utensils, etc. We do not want to harm Mother Nature.
These are the few basic tips that I learned from my camping experience in the northern valleys of Pakistan. I hope my camping tips will prove to be useful for you on your camping trip. Have fun!
Author: Jawad Awan
Edited By: CampTrip.com