Write a Gear Review for an Amazon Gift Card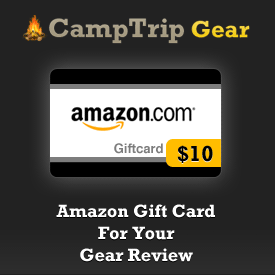 CampTrip.com has branched out with a new sub site CampTripGear.com We are aiming for CampTrip Gear to become a one stop shop review site for all of your camping and outdoor gear and equipment.
Right now we are looking for reviews on camping and outdoor gear. If you have some camping gear you would like to write a review on please enter it on our review page. Once your review is approved we will send you an Amazon Gift Card, either $10 or 7 pounds depending on where you are residing.
It's really very simple. Write a gear review for an Amazon Gift Card. What would you buy with $10 on Amazon?