Using a Rock for Fishing Bait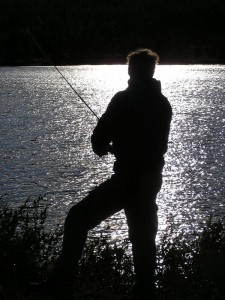 Most parents know that when you go camping at a lake there will be fishing involved.
On one of our camping trips to Lake Don Pedro, my husband and I, along with our two sons decided to walk down to lake to do some fishing.
It was a warm sunny day with a nice breeze blowing. We settled in our lawn chairs and prepared to catch that big bass.
After about twenty mintues of fishing and not catching any fish I heard our oldest son Mike, who was 12 years old at that time:
"Geez, Mom there aren't any fish in this lake!" I laughed and replied, " Oh yes there are Mike. You just have to be quiet and let them see the worm at the end of the line." His reply was, " I sure hope their hungry.."
What really didn't help the situation was that everyone else was catching fish one right after another.
As the afternoon past we decided it was time to return to our camp site and start preparing for dinner. Oh and by the way, we also had ran out of bait.
Mike reached into the bait container to get another worm he realized the container was empty, looked at his Dad, "hey the bait is all gone! now I will never catch a fish."
His Dad answered laughing, "Well, I guess we will just have to come back tomorrow and try again."
Mike's reply was, " No I'm just going to use a rock for bait."
At this we all started laughing and told him fine and good luck.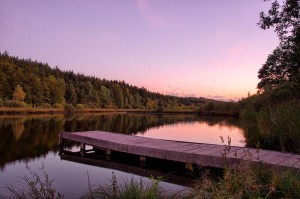 I watched as he carefully founded a small rock, wrapped the line around it about three tiimes and casted it into the lake with a big splash.
To all of our surprise about ten mintues later Mike let out this loud yell, " I got one! I got one!" as he reeled in a pretty good size fish.
I laughed so hard I had tears running down my face.
It was a awesome day of fishing.
So the moral of this story is, never under estimate your children and their way of thinking.
Author: Shirley Mendonca
Edited By: The CampTrip Team