Plan and Prepare for Your Camping Trip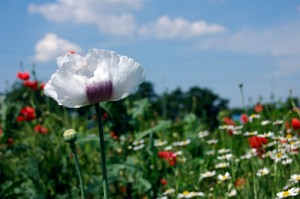 A camper's delight can easily start off on the wrong foot if proper planning is not undertaken. My favorite experiences  in nature always start off with the right planning. No one wants to start a trip and realize halfway that the car is out of oil, or that when you've gotten to your perfect spot, you discover that you've forgotten the bug spray. Minor annoyances can add up quick; and enough of them can ruin a trip. It is important to plan and prepare for your camping trip.
My idea of a great camping experience always starts with the right planning and, in some cases, further conditioning of those plans.
Tips to Help you Plan and Prepare for Your Camping Trip
Location
For me, location is key; what kind of activities do I have in mind and which of the prospective areas would be best suited to the bill?
Near Water
Another factor is water. In a moist environment you always have to keep in mind that where there is water, there is – inevitably –  wildlife. In order to prevent any mishaps with nature's inhabitants, it is essential to bring along repellants and store any food you've brought along properly.
Prepare for your Camping Trip with a Camping Checklist
Plant allergies can be annoying. My physical well-being is  important to me.  I always strive to make the best of any situation. But if my body is uncomfortable, I tend to enjoy myself less, and, by extension, my time in the wild.
If you don't want to cut your camping trip premature, my most important suggestion for all who travel beyond suburbia is to prepare. Bring any allergy medications or other medications you may need along with insect repellant etc. Whether your time away includes luxurious activities, like relaxing with a fine glass of wine, or if it's just a simplistic visit with nature, remember to make a check list and read-up on your camping destination. Here is a great camping checklist that you can use as a reference when planning your next camping trip.
Research
Don't be afraid to ask friends who are more experienced with camping if they have had any problems arise on previous excursions. Take a look at a map on your on computer if you have any lingering doubt before venturing out to the backwoods. If you are anything like me, someone who enjoys being truly close to nature, laying on the ground, head to the earth and all, always bring tools to smooth down your chosen spot.
For those who are wandering into God's country, may your time be just what you needed.  I hope you enjoy star-gazing from that special spot on the ground.
Author: Ira Lisenbery
Edited by: CampTrip.com