Camping at Shell Island, Wales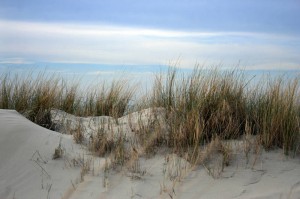 If anybody had told me what the whole camping experience was going to be like I probably wouldn't have gone. Portaloos really aren't my style. But I did go (and my mother thought I was pretty stupid to do that), so I'm going to talk you through the good, the bad and the ugly of Wales.
My Experience Camping at Shell Island, Wales:
Camping is a Journey as well as a Destination
It was a very eventful five hour journey from my boyfriend's house in Bristol to the little village of Llanbedr in North Wales. We drove past this tiny cluster of cottages that you may have called a village (I certainly didn't) and I know this sounds childish, but we couldn't help but laugh at the name of that place. It was called Commins Coch and all five of us just ended up in laughing fits. It was slightly rude but it was one of the few highlights of our 'holiday' if you can call it that.
Arriving at the Shell Island Campsite
Shell Island is the largest campsite in Europe with three-hundred acres of land and four miles of roads, but being the biggest doesn't necessarily make it the best. We pitched our rather large six man tent in a rather small hole in the trees. It was like playing Hole in the Wall but with tents and trees instead of people and walls.
Portaloos and Chips That Were Not Cheap
After a five hour journey we needed two things; food and toilets. Toilets were our priority and the decision we had to make was whether to walk for five minutes to the portaloos or walk two miles to the proper toilets. Afraid to face the portaloos we chose to walk the two miles to the proper toilets. They weren't much better than the, portaloos would have been to be quite honest. Even in the direst of circumstances, sandpaper is no substitution for toilet roll even though the cleaners in that place seemed to think so. Also, I ran out screaming "It's bubbling!" at the top of my voice because as soon as I flushed it, it started making odd gurgling noises. I took a mental note to use the portaloos in the future because the proper toilets aren't really worth the two mile walk. The showers were just as bad if not worse. The not-so-warm water dribbled out in thirty second bursts and the floor was so grimy with strange substances that you had to wear flip-flops.
Our second priority of  food went pretty bad as well. We went to the snack bar and the prices turned out to be so ridiculous that we could only afford two plates of chips between the five of us. So, once you have survived the gas chamber (the portaloos), bought some cheap but cheerful flip-flops and have a hell of a lot of money, you can prepare for some good times.
Campfires and Sand Dune Fun
One thing you have to do when camping near a beach is the classic of the campfire and marshmallows. But make sure the two don't entirely come into contact or you may end up running around with a flaming marshmallow on a stick. I ended up in this sticky situation but I was happy when my marshmallow survived the ordeal.
The day after the marshmallow incident, I discovered two things that were pretty new to me; the art of getting lost and sand dune rolling. My boyfriend and I attempted to make our own way back from the beach. We ended up going via the sand dunes and got just a little bit lost. That's another bit of advice; take someone with you who has a decent sense of direction. An hour into being lost we ended up laid down in the sand. I accidentally rolled down the dune and discovered a new hobby/sport. It was pretty fun actually but rule number one is to close your eyes. After that, it took us another hour to find the tent.
Camp Activities
Tent sweet tent! After emptying our shoes, a family friend decided we needed a weather forecast. She made up an action for each weather type and did a forecast using the actions instead of the words. Being the entertainer in our group, she also created a general knowledge quiz. Our buzzers were animal noises so to everybody's amusement, I jumped up and down mooing when I knew an answer.
Hiking Mount Snowdon
Halfway through the holiday we made a decision to hike Mount Snowdon, the highest mountain in Britain, south of Scotland that is. It was a long journey full of moaning and thirst but it was well worth it. The view from Yr Wyddfa (welsh name for the summit) was phenomenal and even my boyfriend, who is scared of heights, was totally immersed in the spectacular scenery. Afterwards, his mum treated to tea at this lovely little café called Pete's Eats in Llanberis. Everything there came super-sized; it was quality and quantity. Even the tea was served in pint mugs and even I couldn't resist purchasing one of these immensely voluminous mugs.
Welsh Retail Therapy
The last bit of the trip was the best in my opinion because I got to carry out a totally wonderful, skilled and cultural art – shopping! I was sure to buy as much as I could possibly carry even though most of it was cheap, tacky rubbish. I needed that round of retail therapy to cheer me up after a week of being totally unglamorous.
Overall, they seemed to enjoy camping at Shell Island but I can't really say I did. I wouldn't mind camping again but there are three very important golden rules. There has to be a socket for my straighteners, the toilets have to be decent and the showers have to be near enough to allow me to shower every day. It might sound a bit vain but I really didn't like not following my usual style and I would not recommend this holiday to anybody who is remotely interested in how they look. If you aren't so bothered then great, camping at Shell Island is probably your ideal holiday. But just remember, beware of the portaloos!
Author: Abigail Suter
Edited By: CampTrip.com