Love-Hate Relationship With Camping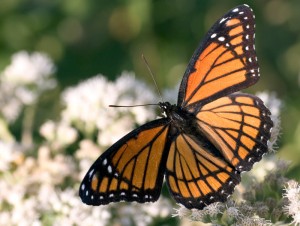 I have a love-hate relationship with camping. There are so many aspects which I dislike: the constant closeness that you have with members of your family, the mile long walks to the toilet in the middle of the night, the fact that you wake up cold no matter how snug you were when you drifted off to sleep, the unwavering ability to hear everything that is going on in the campsite at every time of the day and night… I could list negative points for hours – the unclean feeling that you are forced to embrace every morning, and I'm sure that a great many people will agree with me. But it's easier to remember the bad over the good, isn't it? They always spring to mind when you're planning the next trip or when you come across insect repellent in the super market.
There is Nothing Quite Like Camping
Despite all of this, however, I do love camping. The freedom that a tent gives you creates limitless opportunities and the knowledge that you are only a thin piece of fabric away from the great outdoors as you lie in your sleeping bag at night removes all feelings of constraint. And where else in the world are you so close to nature? When I was camping in Tenby in Wales, a stag came up to our tent and ate an apple that we rolled over to it. When I was staying in Brokers Wood, Wiltshire, a rabbit chewed through one of my guy ropes and I saw the whole thing through the shadow that it projected on to the inside of the canvas. When I stayed in France, a butterfly laid its eggs on my pillow (whilst this gave me issues with winged creatures because I couldn't shake the feeling that something was crawling over my face while I slept, it was still an experience). This isn't counting the foxes, badgers, owls and bats that you see and hear through the night as you struggle to sleep or as you sit around a battery operated lamp until the early hours, eating marshmallows, barbecued meat and corn on the cob.
Back to the Basics
Free from electricity and the Internet, and somehow the need to walk half a mile to fill your water bottle up is the best kind of relaxation there is. You are stripped down to the essentials and all the things that we go to escape from have no place in the middle of the countryside. Although I have a love-hate relationship with camping, camping is the ultimate cheap break and I challenge anyone to tell me that there is a better way to get closer to the world that surrounds us.
Author: Gemma Buxton
Edited By: CampTrip.com