Camping Food Checklist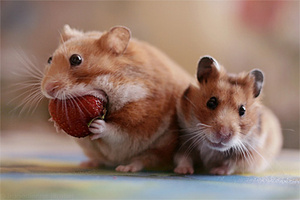 Food, Food, and Only Food (now that's what I like to hear!) Checklist
Here is a detailed checklist of all the food you could possible think to bring while camping! Obviously you should not bring all these items, just the ones you think you'll use. This camping food checklist is meant to be a guide in to help you pack and prepare. Read more on Camping Food Preparation.

Camping Food Checklist
Drinks and Beverages
Water (2.5 to 5-gallon containers. You need 2 – 4 quarts of water per day per person)
Pop (Cans, bottles, etc.)
Bottled lemon or lime juice (to add to water)
Coffee (Instant, beans, ground, etc.)
Tea Bags
Hot Chocolate
Lemonade
Milk/Powdered Milk
Liquor (Beer, wine, coolers, etc.)
Juice (Dry mix, boxes, cartons, etc.)
Grains
Cereal
Muffins
Donuts
Oatmeal
Cornmeal
Cream of Wheat
Muesli
Biscuits
Bagels
Bread
Rolls
Burger Buns
Hotdog Buns
Pita Bread
Rice Cakes
Crackers
Pasta (shells, noodles, macaroni, etc.)
Instant Noodles (Cuppa soup, etc.)
Rice
Couscous
Taco Shells
Tortillas
Flour
Pancake mix
Vegetables
Canned Vegetables (peas, corn, etc.)
Vegetables packed in oil (artichokes, semi-dried tomatoes, capsicum, eggplant, etc. – oil can be re-used for cooking pasta sauces and making salad dressings)
Dehydrated vegetables (tomatoes, mushrooms, etc.)
Pickled vegetables (artichokes, peppers, etc.)
Soups (instant, canned, dried, etc.)
Green onion
Celery
Cabbage
Broccoli
Cauliflower
Mushrooms
Carrots
Cabbage
Spinach
Corn on the cob (or canned corn)
Potatoes (pre-boiled/camp potatoes or canned potatoes)
Onions
Tomatoes
Lettuce
Peppers
Zucchini
Cucumbers
Garlic
Olives
Pumpkins
Leeks
Sweet Potatoes
Pickles
Fruits
Canned Fruit (Peaches, pears, pineapple, etc.)
Dried Fruit (Bananas, apricot, prunes, etc.)
Cherries
Apples
Oranges
Bananas
Raisins
Strawberries
Raspberries
Blueberries
Blackberries
Cantaloupe
Honeydew
Pears
Pineapple
Peaches
Nectarines
Plums
Watermelon
Grapes
Grapefruit
Lemons
Limes
Meats/Protein
Salami
Sausage
Fish (Fresh Tuna, salmon, cod, etc.)
Ham
Chicken (Wings, breasts, legs)
Steak
Ground Beef
Ground Turkey
Canned (Tuna, salmon, sardines, oysters, ham, chicken, beans, etc.)
Bacon
Eggs
Baked Beans
Pork
Hot dogs
Pork and Beans
Nuts
Dairy
Cheese (Hard or soft; dried, single-wrap, block, etc.)
Cream Cheese
Cream (Whipped, liquid, etc.)
Yogurt
Butter/Margarine
Ice Cream
Snacks and Desserts
Potato Chips
Pie filling (Cherry, apple, etc.)
Pie Crust
Cookies
Granola Bars or Mix
Graham crackers
Marshmallows
Chocolate bars
Trail mix
Pudding (cups or mixtures)
Custard
Popcorn (packaged or kernels)
Pretzels
Cake
Condiments
Peanut Butter
Jam/Jelly
Nutella
Honey
Sugar
Maple syrup
Mayonnaise
Canned or jarred pasta sauce
Tomato Sauce
Jar of pesto
Oil (Olive, peanut, vegetable, etc.)
Herbs (cilantro, basil, rosemary, etc.)
Spices (Cinnamon, Cumin, etc.)
Ketchup
Mustard
Relish
Curry paste or powder
Worcestershire sauce
BBQ sauce
Soy sauce
Seasonings (Salt, pepper, garlic powder, etc.)
Hot sauce
Croutons
Bacon bits
Shredded Parmesan
Salad Dressings
Dips
Additional Items
Feel free to add on to this list and personalize it in your own way. Remember, what might be right for you may not be right for some. You take the good, you leave the bad, you double-check, and there you have…your camp food checklist.
Author: Kirsten
(The CampTrip Team)