Campervan Preparations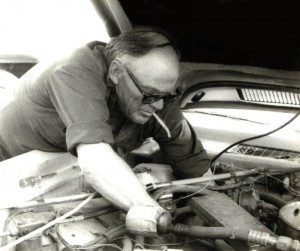 If you own a camper and are going to pull it on vacation to your favorite camping destination, you should prepare for the trip so you aren't surprised by a break-down or find that you're short of supplies. Here are some campervan preparations I use to ensure I'm all ready to go!
Prepare with a Checklist
One of the best ways I have found is to make a checklist and use it just as a pilot would before flying his aircraft.  Make either a master checklist or specific checklists (ie. what to pack, supplies, food, campervan inspection, etc.). If you write out the checklists in advance and think in depth as to what you will need to bring, it will help you prepare and organize everything  before you head out camping.
Pre-Check Your Campervan
You should make sure that you have plenty of propane gas in your bottles so you don't have to buy it on the road where it is sure to be much more expensive than it is at home.
Be sure to check the air in your tires with a tire gauge as tires will lose air if they have been sitting and not in use. Also check the air in the spare tire.
Before a trip use a wheel wrench and check the lug nuts on the wheels.
If you have a pull type camper, make sure you are properly hooked to the hitch. Check all the lights including the brake lights, turn signals and running lights.
Put some water in the tank if the weather permits and check the water pump.
Take inventory of your side pokes and make sure you have all the tools and hoses you will need when you get to the campsite.
Check to make sure you have all your water related supplies, such as water hoses and drain flex pipes.
Look underneath to make sure there is nothing dragging.
Check the top to make sure you have lowered the antenna and everything.
Crank up the levelers on all four corners.
Check your battery and your slide-out room if you have one.
This is a good time to lubricate the runners on your slide out. Now, do a complete walk around and make sure you haven't missed anything.
Go inside and make sure all the appliances, including the water heater, are working.
Check for the desired supplies you will need in the fridge and your clothes in the closet.
It is also wise to spend a night, or at least a couple hours, in the campervan before you leave on your trip.  You will be surprised at the things you would have forgotten if you left in a hurry.
These pre-trip campervan preparations and inspections will make your  camping trip more trouble free and more enjoyable. Don't forget the wife and/or family.
Author: Hershel Butts
Edited By: CampTrip.com