Ghost Stories for Camping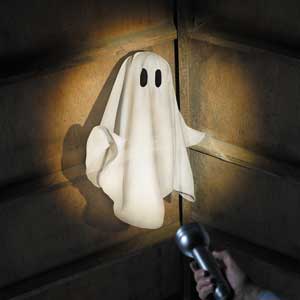 Think campfire.
Think toasted marshmallows.
Think ghost stories.
These are some of the best-loved images associated with camping, and for very good reason. My own personal favourite is the ghost story, told with such contagious enthusiasm when we are young and camping with friends, torches held under our faces for effect, imaginations racing. There is no better place for the ghost story than in the woods themselves, where the shadows cast by the campfire twist and dance against the trees. And for children there is nothing more thrilling. Sticky mouths filled with molten marshmallows fall open in disbelief as the storytellers weave their magic.
Ghost Stories for Camping
Perhaps unsurprisingly, the best campfire ghost stories are the oldies, the ones we've all heard once or twice before, about ghost trains, sinister dolls that come alive at night, monsters under the bed. It's also worth reading a few before a camping trip to get some ideas going – there are plenty of good ghost stories on the internet and also whole books dedicated to the art of the campfire ghost story. Then, of course, there are the spur-of-the-moment ghost tales, often with people around the campfire featured as the characters. The personalized stories certainly do have their charm, though they often inspire more laughter than screams, and their plots tend to meander uncontrollably.
Ghost stories around the fire remain a typical and well-loved camping activity. So much so that many horror films are based around camping, where the stories become reality – think 'Friday the 13th', 'Blair Witch Project' and the less famous 'Campfire Tales'. Clearly, the fireside ghost story is still something that can inspire and spark the imagination, to a degree that they are ingrained in Western culture. While the tents evolve and the gadgets are updated, the macabre tales shared around the campfire remain largely unchanged, pleasing generation after generation.
Here are some Great Campfire Story Books Perfect for Camping
If you have any Ghost Stories you would like to share please feel free to enter them in the comment box below.
Author: Eleanor Dobson
Edited by: CampTrip.com