Competition Time! Write an Article to Win a Book!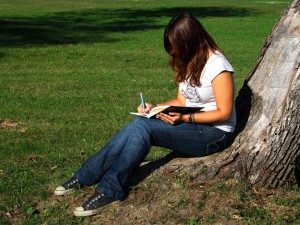 Hello fellow campers!
We are presenting an opportunity to all our UK readers to receive one of our "
CampTrip Pocket Guide to Camping
" paperbacks RRP £11.99. These books are an excellent item to have in your camping arsenal. They are great for both kids and adults as a camping guide.
This promotion is available to all UK residents only.
Write to Win a CampTrip Book
How Does it Work?
Well, simply write an article relating to camping. This can be anything from a personal camping experience (funny, unique), a guide, how to, advice or tips etc. All we ask is that your article is written by you, and is useful and interesting to our readers.
If your article is accepted, we will send you a book in the post and your article will be published on the site for our readers to enjoy.
What you Need to Submit?
Please send us:
Your name
Email address
Postal address
Your article
To the following email address:
We will then get back to you if your article has been accepted.
So get your pens, pencils or tablets and start writing! Thank you for entering and good luck!
Alternatively, If you would like to purchase an ebook or a paperback get one here:
Your article and information will not be passed on and is strictly for this promotion.
Happy Camping!
Rosie Austin.
The CampTrip Team