What is Camping?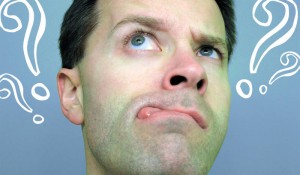 There are varieties of people all over the world, all with their own unique and exotic variations of interests. But, in my personal opinion, the world's total human population can be broadly classified into two distinct groups.
Two Distinct Groups of People:
Those who prefer to sit at home doing things which do not require a lot of physical exertion
Those who just can't wait to waste some calories of energy on physical activities
I openly accept that I am one of those who are always waiting for a chance to do things like mountain biking, trekking, skiing, etc. Considering the fact that I have also done quite a lot of camping, I would like to pass on some advice for a new generation of campers.
What is Camping?
Camping is, basically, an outdoor, recreational activity. The participants (commonly known as campers) leave the urban areas and their homes to enjoy the various aspects of nature and environment; they often spend one or more nights outdoors, normally at a campsite. It allows people (who may have otherwise been unaware) to see exactly how magnificent and well-adorned nature can be; how extraordinary the simple objects and life forms – which we consider insignificant in our day-to-day life – truly are. Camping may involve the use of a tent, caravan, cabin, a primitive structure, or no shelter at all. It's a great way for people to realize how such simple things provided by nature can turn out to be quite a nice, lofty bed at night. For some, it might show ways to survive when found alone, with only nature (at its best or worst) for company.
Camping, as a recreational activity, became popular only in the early twentieth century. Campers are frequently seen in national parks, publicly owned natural areas and also in privately owned campgrounds. Camping is now a key part in many youth organization programs around the world. It is used to teach self-reliance and team work, skills highly required for those who wish to join the army or other such organizations.
Nowadays, camping is also a cheap form of accommodation for people attending large, open-air events such as sporting meetings and music festivals.
Different Types of Camping:
Tent Camping
Pop up Trailer Camping
Camper or RV Camping
Cabin Camping
Motorcycle Camping
Backpacking Camping
Glamping (glamorous camping)
Pack Animal Camping
Camping is usually most popular in the spring and summer months but camping is a recreational activity that can be done all year round. You can go winter camping, it mostly depends on the weather and how willing and prepared you are to deal with cold climate.
Backpack or Survivalist campers set off with minimal equipment and may not even camp at designated campsites. Backpacking campers may be more inclined to find some random quiet spot in the woods or by water to camp completely naturally.
In contrast to the early twentieth century campers, today's campers have a range of comforts available to them, whether their shelter is a tent or a recreational vehicle. Today, backcountry campers (backpacking) can pack in comfortable mattresses and solar powered satellite phones. Those who choose to camp closer to their car with a tent have access to tent interior lighting and fans and technological advances in camping gear. Those who camp in recreational vehicles, also known as RV's, can come equipped with electricity, heat,  air conditioning, bathrooms, kitchens, showers and home theatre systems.
Camping Activities
Camping describes a range of activities.Camping is often enjoyed along with various other activities like hiking, hill walking, climbing, mountain biking, canoeing, boating, swimming, fishing, etc. Camping may be combined with hiking either as a backpacking expedition or as a series of day hikes from a central location to a surrounding area of interest.
Campsites and Campgrounds
There are hundreds of campgrounds all over the world, all of which vary in different aspects ( i.e. not all campsites have similar levels of development). Campsites can range from a patch of dirt to a level, paved pad with sewer and electricity. Many campgrounds have sites with facilities such as fire rings, barbecue grills, utilities, shared bathrooms and laundry, as well as access to nearby recreational facilities.
The amenities that can be found in a campsite vary hugely depending on the position of the campsite and on the price campers must pay to use them. The costs of different campsites may also reflect the security level of the place. The prices vary depending on the facilities; but when it comes down to saving as much money as possible, the cheapest option is still backpacking or tent camping wilderness style which should normally be free of charge (though it can lack some of the comforts of other options).
Go Camping!
Although many people see camping as a chance to get out of their daily routine and to improve their survival skills, others would rather benefit from the many amenities that campsites are equipped with nowadays. A few decades ago, camping meant a great deal of responsibility and knowledge about the wilderness and nature. Today, any individual who wants to spend a weekend away in the woods can go in a high level of comfort.
Even though there are still many topics that I have left untouched, I think new campers will be slightly more informed on the art of camping after they have read this. I hope some people may even be interested to give camping a try, perhaps for the first time.
Author: Rothi Bhattacharyya
Edited By: CampTrip.com