Camping: Go Prepared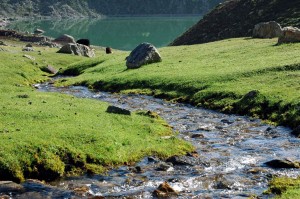 A camp trip can be great fun for the whole family. That is, if you are properly prepared for absolutely anything, because a wonderful vacation can easily become a horrible nightmare. You can have a nature-filled adventure or a disaster-filled mess. Make sure when camping you go prepared.
The first thing to remember is that you will be outside, so you will have to deal with all that the outdoors throws at you; this includes the weather, the bugs, the trees, and the animals. You definitely have to have a plan in place.  Don't go flying from the seat of your pants.
Camping: Go Prepared
Have camping checklist to go from to ensure you have everything before you leave.
Make sure you have the proper clothing for all types of weather and conditions for your entire family.
Make sure that you have a suitable place to sleep in and something to sleep on.
Make sure that you have food and drinks, and something that can heat it if needed.
I hope you can build a campfire because this is great for a few different purposes, for either roasting marshmallows, cooking or just keeping you warm. If you don't know how to build a campfire learn how with this article How to Build a Campfire.
Make sure you know whether there are any showers at your planned location, and where you will be going to the bathroom…unless you are going to let nature take its course in the woods. I, for one, have done this before in an emergency and I am a female. If you are left to pee in outdoors at least know how to do it properly, here is  A Women's Guide to Peeing Outside. I've also taken a shower in the rain when I've had to – clothed in a bathing suit, of course. There were times when we didn't have running water in our camper and we had to get water from the lake in order to flush.
Whatever works, I guess. Just make sure you go prepared and that you have all the products that you need, including sunscreen and bug spray.
Have Fun!!!
Author: Amberly White
Edited by: CampTrip.com