Hiking Las Vegas: Leave the Buffets and Blackjack and Head for the Hills!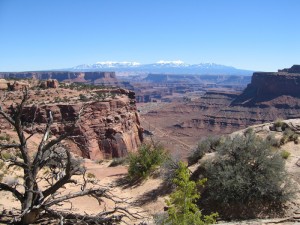 Las Vegas is known for its bustling "Strip," perhaps the most famous (and infamous) swath of hotels, casinos and bars in the world. The glitz, glam and grit of Vegas are intriguing and exciting, and there are endless round-the-clock opportunities for tourists to indulge and explore. When you stay at a Las Vegas hotel, your experience can be an action-filled adventure. When the sights and sounds of Sin City prove exhausting, there is a healthy respite: the area surrounding Las Vegas is full of beautiful hiking spots suitable for daytime excursions from the city.
The breathtaking natural desert landscapes of southern Nevada are home to mysterious red canyons, expanses of sand dunes and a host of indigenous wildlife — all just a short drive from the non-stop neon of the Strip. Vegas can be wild, but these hikes offer a different type of "wild." Revive your senses with a hiking excursion to one of these three destinations. Let nature refresh your senses after a late night out.
1. Relax and Revive at Red Rock Canyon
A mere 17 miles west of the Las Vegas Strip, Red Rock National Conservation Area provides a brilliant contrast to the bright attractions of Sin City. The area is visited by over a million people each year and offers its own brand of entertainment including over 30 miles of hiking trails and activities including rock climbing, horseback riding, road biking and mountain biking. Red Rock's nature observatory and visitor center feature a small museum and bookstore detailing the natural history of the fascinating region.
The canyon's geologic features represent a classic Mojave Desert landscape, complete with spectacular red-rock formations. Interpretive programs and tours are offered daily, year-round, so visitors can gain a deeper understanding of this protected area. Red Rock Canyon is one of the most frequented, but also one of the most fascinating hiking areas convenient to the bustle of Las Vegas, and many hotels offer shuttles to the park.
2. Delight in the Desert National Wildlife Range
Covering over 1.6 million acres, the Desert National Wildlife Range is the largest protected wildlife range in the lower 48 states. Last Vegas visitors can drive just 23 miles north of the Strip and enter the Desert NWR, which contains six mountain ranges with heights of up to 10,000 feet above sea level. The range was created with the goal of protecting the desert bighorn sheep and their habitat by maintaining their precious water sources. For a place that receives so little rain, the DNW is teeming with life, from beautiful yucca and cactus to thriving desert shrub communities and Joshua trees.
Tourists enjoy visiting the park for a day hike, though many opt to camp or backpack and access the range's wildlife either on foot or on a horseback riding tour. Its proximity to Las Vegas makes it a popular day-hike destination and a place to recalibrate after a long night out and get in touch with nature.
3. Seek Solace at Sloan Canyon
Sloan Canyon is a four-hour drive from Las Vegas, but according to tourists, the canyon is worth the long drive. The spectacular desert scenery of Sloan Canyon includes black volcanic mountains and rare rock formations that provide peace and solitude for hikers. The landscape of Sloan Canyon ranges from its dry lake beds to its volcanic peaks whose zenith reaches 5,000 feet. The natural beauty of the land entices and awes visitors who enter the park for day hikes or overnight backpacking trips.
Aside from the phenomenal geological formation and plentitude of wildlife at Sloan, there is another attraction: the Sloan Canyon Archaeological District. This district is among the most important Nevada cultural sites, featuring over 300 petroglyphs dating back hundreds — and some even thousands — of years. The rock carvings, created by native cultures, are an extremely precious cultural resource. Visitors to Sloan Canyon can learn about the park's history and the meaning of the petroglyphs at the interpretive center and through docent-led tours. The beauty, size and significance of the petroglyphs at Sloan Canyon have led archaeologists to give it the nickname "The Sistine Chapel of Rock Carvings."
About the Author: Diane Loma is a freelance travel writer with a background in cultural anthropology. She has written guidebooks to various national parks and archaeological sites around the world.
Author: Diane Loma
Edited By: CampTrip.com