Romance in Camp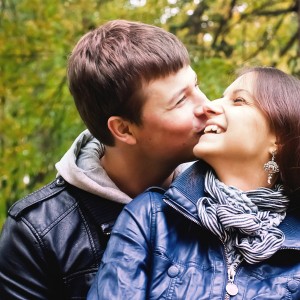 It would be fair to say that my love affair with camping is still going strong since my first trip when I fell tent, pole and zipper! Spending a few nights in the great outdoors, cuddling up next to a campfire with the one you love is a surefire way to put a spark into any relationship.
With Valentines day just around the corner, why not add some romance in camp?
Maybe you are wondering how on earth sleeping in a tent can be romantic? Well here are a few things you could try that could turn the great outdoors into a loved-up getaway for two under the stars.
Camping may not seem like the most romantic thing you can do, but if you really want to put some romance in camp, you can do it with a little thought and imagination.
Tips for Romantic Camping:
When you begin to plan your romantic camping getaway, consider the surroundings. A site that is near to the sea or a lake will instantly add a touch of romance. Once you are there, choose a secluded spot to allow you and your partner the privacy to do as you please. Ideally, for a camping trip for two, you want somewhere quiet, where the pitches aren't packed too tightly together.
Keep your trip short. Just a couple of days and one beautiful night will be enough to create some lasting memories. Going too long without a comfy bed and modern conveniences can dampen even the most romantic feelings.
Plan a few activities to do together during the day that you both enjoy, like hiking, mountain biking, sailing, skiing, horseback riding, or just walking on the beach or in the woods. If physical activities aren't your thing, then why not just kick back, relax and enjoy a picnic together? Pack some fruits, sandwiches, maybe even some wine and find a good spot. Picnics can be very special depending on how you present the food. For me, strawberries dipped in melted chocolate on the campfire and toasted marshmallows would be a must!
Just because you're spending the weekend outdoors doesn't mean you can't bring some romance with you. Candles, fluffy blankets and some of your favuorite music can make all the difference and add comfort to the evenings if they turn chilly.
Campsites are the perfect place for stargazing since there are not usually many artificial lights in the surrounding areas. The view you will get from stargazing at a campsite isn't something you will get to experience too often so you should really take advantage of the situation. The stars also provide the perfect backdrop for a romantic evening.
I believe that a campfire has magical and romantic qualities. So as the sun sets, get the campfire going, light some candles for instant romance and wrap yourselves up in a blanket. Sitting beneath the stars around a warm fire is another fun thing you can do together and what better time to make s'mores and crack open that bottle of champagne!
Camping and romance can really go together if you make the effort to try it. Let's face it; what could be more romantic than watching sunsets over the lake, sleeping under the stars, snuggling up by the campfire (roasting marshmallows of course) and cuddling in your tent? Enjoy and happy camping!
Author: Rosie Austin
The CampTrip Team