Enjoy Your Camping Trip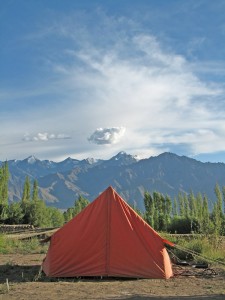 There's something refreshing about cool crisp air and the sounds of nature while camping. The swooshing leaves and the chirping birds make it almost irresistible and impossible not to enjoy your camping trip. When planning to camp the first most important thing is picking a site that best suits your needs. Sometimes, the best place to camp may not always be a designated campsite. In a possible situation of dangerous weather you want a location that is safe, has lush grass, any water source, and surrounding trees. Every detail counts while camping. Although, you can make do if you forget something it's important to map out all the details.
Tips to Enjoy Your Camping Trip:
Food is one of the most important items. If you forget food your whole outing may be ruined. Depending on the equipment that's available to you your food will change. You should not pack food that will spoil during the duration of your trip. If you're going to be active while camping, like most people are, you should think about the amount of energy certain items will give you. Lastly, pack enough food. It's never fun to be hungry!
Bring plenty of matches they are very valuable. Fire is ideal for warmth, light, and cooking food. Plus, a camping trips never really a camping trip unless you roast marshmallows! You can use the logs, branches, and sticks from trees around you for camp fire wood.
Pack clothes that you wouldn't care if they got dirty or ruined. Going off the trails and taking adventures may result in very dirty clothes! Pack all the necessary toiletries but, keep in mind that running water, shower, and restroom facilities may be limited. Finally, check the weather before you leave! Rain can but a real drench in your plans!
Author: Mary Bridget
Edited by: The CampTrip Team