UK Families will go Camping this Summer Rather than Overseas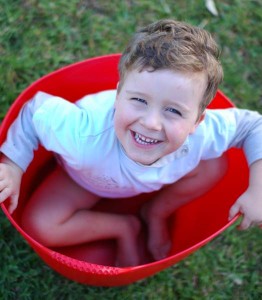 The Daily Mail states that "holidays under canvas are booming" this year in the UK.
With most Brits feeling strapped for cash in this economy there has been a significant rise of camping and caravanning within the UK. UK families will go camping this summer rather than overseas. This year 26 per cent of families cannot afford the cost of holidaying overseas and have opted to enjoy a family vacation close to home at a campsite.
Go Camping with Your Family
"UK camping trips rose by 20 per cent last year to 5.43 million, while the Camping and Caravanning Club reports that booking for the Easter period are 25 per cent above the same period last year."
The many days off in the past few months generated by a late Easter, the Royal Wedding and multiple bank holidays have resulted in fully booked camping and caravan sites all across the UK.
It seems that the Brits have taken advantage of these long breaks and recognized that it is an ideal time to get out and enjoy the outdoors with family.
Camping has Evolved with the Times
Camping doesn't just mean getting down and dirty with nature. These days there are numerous ways to camp, with the new "glamping" (staying outdoors in a glamorous home dome/ tent) and with the constant progression in trying to make camping more enjoyable for some people.
"When the going gets tough, the tough go camping"
Many campsites across the UK have improved their amenities with "spacious tents, new shower and toilet blocks, and electricity hook-up points to power a laptop or TV".
A holiday doesn't necessarily mean leaving the country; a holiday is simply when you take time off from what you do on a day-to-day basis. Camping in the UK can bring just as much relaxation and fun as flying to some foreign destination.
"Only 20 per cent said they would definitely head abroad for the sun, while 35 per cent said they would be holidaying in the UK," Sean Poulter of The Daily Mail writes.
UK families will go camping this summer rather than overseas, what will you do? Discover your own backyard and go camping this year!
Author: Kaitlyn
(The CampTrip Team)
Source: The Daily Mail
Title: Hard-up families loiter within tent (or how camping bookings have risen by a quarter thanks to economic gloom)
By: Sean Poulter