Camping National Parks in USA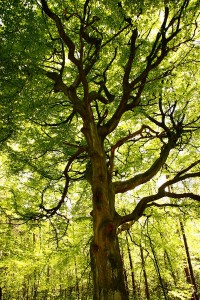 One of the best places to experience the wonders of nature; wildlife, plants and trees; land and water formations is camping National Parks in USA.
Nothing Beats Camping at a National Park
National Parks are for everyone. Their span covers valley to mountain, desert to seaside and prairie to rainforest. They differ in size and location, but each one is rich in history, geography and unique wonders of nature. One of the most popular ways to experiences an National Park in the USA is to go camping. Visitors can camp in the backcountry wilderness, stay in a cabin, pitch a tent in the forest, or park an RV at a national seashore or lakeshore.
The choices for camping are endless. Even though some National Park campsites require reservations, most are available on a first-come, first-served basis. It's important that campers check the fees, length of time allowed per visit, camping equipment restrictions and all vehicle and safety instructions before they visit. The only special requirement for campers is that they respect everything within the National Park's its borders and maintain the integrity and follow the specific rules of each National Park.
Campers should use their senses to explore, dress and act appropriately, and take advantage of the National Park's Rangers knowledge to fully enjoy their visit. Camping National Parks in the USA is one of the best ways to experience camping as well as seeing the United States.
Author: Helen Colella
Edited by: CampTrip.com