Camping in British Columbia, Canada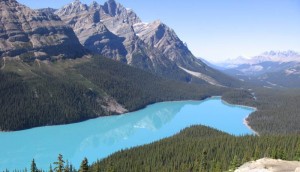 British Columbia plays host to some of the best campsites I have ever visited. Camping in British Columbia, Canada has such a variety of landscapes that the camper can take their pick of the best sites. Bike camping, backpacking or car camping, BC is a camper's paradise.
BC offers Great Parks – Like Ruckle Park
Ruckle Park on the South East tip of Salt Spring Island is an Oceanside gem. My girlfriend and I packed our gear onto our bikes and jumped on board a ferry from the mainland. After an impromptu detour due to my poor map reading skills, we made it to the campsite. We pitched our tents facing Swanson Channel, heated up a meal on our stove and popped open a bottle of wine. The extra weight on my back was well worth it. Ruckle Park was gifted to the people of Salt Spring Island by the Ruckle family who still own and operate a farm nearby. These farms provide some exceptionally tasty roadside baked goods. There are beaches to explore, secluded fishing spots and communal campfires where you can roast marshmallows or overhear some fantastic stories. Ruckle Park is a place you could lose yourself in for a week.
Great Hiking – Like the Juan de Fuca Trail
For those looking for a wilder spot, the Juan de Fuca trail has some amazing campsites. If you want to hike the whole trail (47 km) then you should prepare and plan well; there's some tough hiking involved. However, there are plenty of drive-in camping spots that are great for a more leisurely break. The majority of the campsites are right on the beach, allowing you to wake up every morning to the most amazing views of the Pacific Ocean and Olympic Peninsula. Chin Beach and Bear Beach are two of my favourites; they are smaller and quieter than Sombrio. For the hikers out there, the Juan de Fuca trail rewards your efforts with West Coast wilderness camping at its best.
BC is Best Explored by Car Camping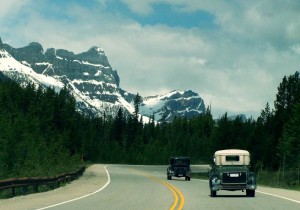 Car camping allows much greater luxury and is often the best choice for camping with kids. BC's interior is best explored by car, so it naturally pairs well with car camping. Two spots really stand out from my experiences: Manning Park and Shuswap Lake.
Manning Park–  Is halfway between Vancouver and the Okanagan. There are plenty of family activities on offer: boating, fishing, biking, bird-watching and more.
Shuswap Lake- Is just off the Trans-Canada highway and we stopped there for a few nights en route to Calgary. Here you can enjoy water sports like jet-skiing, wind-surfing and snorkeling.
There are also a number of campsites with their own facilities like swimming pools and hot tubs. From a base in Shuswap, you can explore the mountains of Revelstoke National Park to the North or the wineries of the Okanagan to the South.
British Columbia prides itself on being a super, natural (as its slogan states). I would agree that the variety and beauty of wilderness that is on offer certainly helps BC live up to its billing. Camping Enables you to immerse yourself in this super natural world. I hope you manage to find your way here; you will be glad you did. You can find some great deals when you take last minute vacations, so take the opportunity to visit Canada as soon as possible and see the wonderful landscapes in person.
If you have any suggestions on where to camp or what to do while camping in British Columbia, Canada we would love to hear from you! Please share your knowledge in the comment box below. Thanks!
Author: Chris Griffith
Edited By: CampTrip.com